"Sensolator is an application which enables you to monitor values of sensors from stationary and moving units.
Moreover, the application provides the possibility to get notifications on equipment operation failures, if received values differ from the ones indicated in values range".
This app allows you to feature any number of sensors to trace various aspects of unit activity. Whenever the quantity of sensors amounts to a dozen, data visualisation really matters.
Sensolator provides for handy monitoring of counter and sensor values from both stationary and moving units.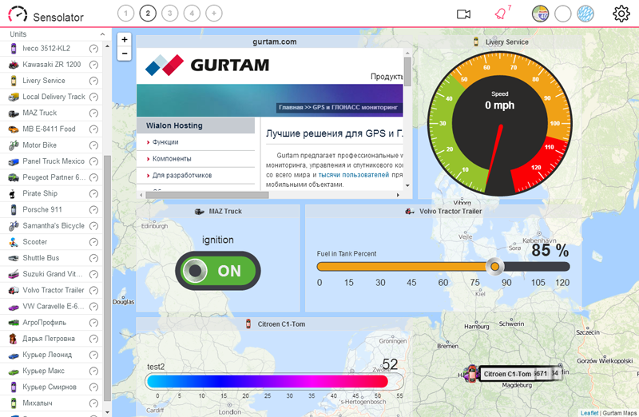 Enjoy fully customisable interface with real-time asset management and making all the values clearly visible. Be the primary to understand about equipment failures, present information as charts, make use of report system and control units by sending commands – try it and verify that Sensolator is sensible.
"Two great features that would make Sensolator, our app for fixed assets monitoring and management, even more popular among users and service providers".
We have the possibility to run and browse through analytic reports and charts within the application, and export them to PDF or Excel.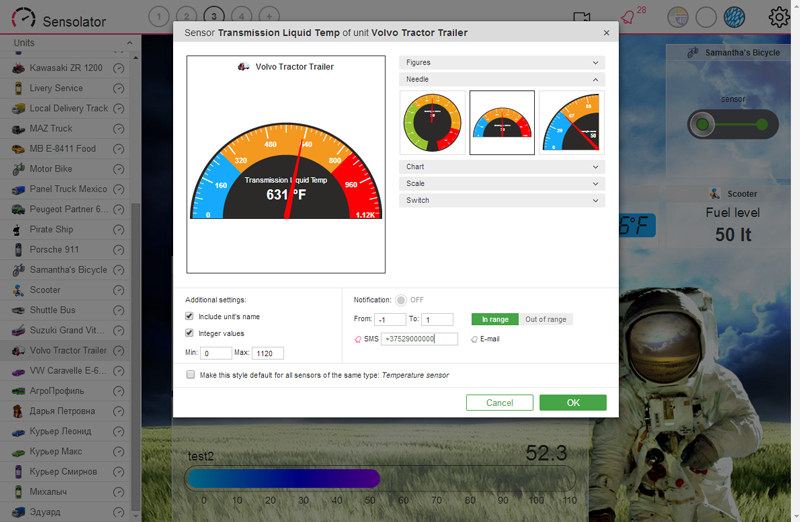 The second great feature the application has to offer is being to send commands via Sensolator.
Initially a command should be configured in Unit Properties, and then it will be available in Sensolator.
Please contact our team for further details