[vc_row full_width="stretch_row_content_no_spaces" equal_height="yes" css=".vc_custom_1591607952509{padding-top: 13% !important;padding-bottom: 13% !important;background: rgba(0,0,0,0.5) url(https://unitracker.co.uk/wp-content/uploads/2020/06/shutterstock_1290105721.jpg?id=1037) !important;background-position: center !important;background-repeat: no-repeat !important;background-size: cover !important;*background-color: rgb(0,0,0) !important;}"][vc_column][vc_custom_heading source="post_title" font_container="tag:h1|font_size:38px|text_align:center|color:%23ffffff" google_fonts="font_family:Raleway%3A100%2C200%2C300%2Cregular%2C500%2C600%2C700%2C800%2C900|font_style:400%20regular%3A400%3Anormal"][/vc_column][/vc_row][vc_row][vc_column][vc_empty_space][/vc_column][/vc_row][vc_row][vc_column][vc_column_text]
Local Authority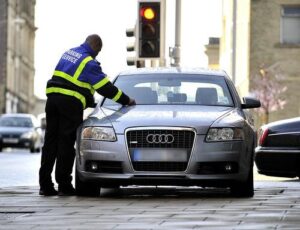 Unitracker has developed the most effective solutions for GPS tracking that are necessary for the local authorities in these modern times. Owing to our state of the art vehicle trackers that are installed on the official vehicles, you receive a continuous stream of data from the sensors that have been integrated into them. We have devised advanced features that are ideal for locating your vehicle at any minute, monitoring your drivers 24/7, keeping an eye on your vehicle's condition in real-time and optimising your daily operations for maximum efficiency. Unitracker Live is a great platform available on your tablet or PC, and we have a mobile application for Android or iOS as well.
24/7 GPS Tracking for Local Authority 
We have a user-friendly dashboard that may be accessed via the Unitracker Live platform on our website or our mobile application. The features of our vehicle tracking services have been arranged for quick navigation to save your time. You may plan suitable routes, virtually map safe zones, draw up performance reports, find trip logs, retrieve route history and set up alerts for particular events. Manage the settings of each vehicle tracker that you have installed on an individual level.
How Vehicle Tracking with Unitracker Live Works 
Address problems regarding 

the 

overuse of fuel with 24/7 monitoring

 

Improve the discipline of your drivers by receiving accurate data

 

Better route planning by checking 

the 

most efficient routes on maps

 

Conveniently schedule upcoming trips on frequently travelled routes

 

Ensure more security for your vehicles and drivers with GPS tracking

 
Quickly find the precise location of a lost or stolen vehicle of yours

 

Easy to dispatch rescue agents in case of emergency with vehicle trackers
[/vc_column_text][/vc_column][/vc_row]