[vc_row full_width="stretch_row_content_no_spaces" equal_height="yes" css=".vc_custom_1591400534678{padding-top: 13% !important;padding-bottom: 13% !important;background: rgba(0,0,0,0.5) url(https://unitracker.co.uk/wp-content/uploads/2020/06/shutterstock_1100686583-6.jpg?id=1019) !important;background-position: center !important;background-repeat: no-repeat !important;background-size: cover !important;*background-color: rgb(0,0,0) !important;}"][vc_column][vc_custom_heading source="post_title" font_container="tag:h1|font_size:38px|text_align:center|color:%23ffffff" google_fonts="font_family:Raleway%3A100%2C200%2C300%2Cregular%2C500%2C600%2C700%2C800%2C900|font_style:400%20regular%3A400%3Anormal"][/vc_column][/vc_row][vc_row][vc_column][vc_empty_space][/vc_column][/vc_row][vc_row][vc_column][vc_column_text]
Emergency Services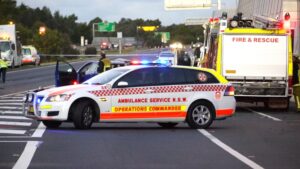 In order to guarantee higher efficiency and speed for emergency services, Unitracker promises the best in vehicle tracking technology. Now, you will be able to stay connected with your ambulances, fire trucks and other vehicles through the Unitracker Live platform. Since you may have to attend to an emergency case while you are travelling, we have developed an advanced mobile application for iOS and Android. This permits you to supervise the location and condition of your vehicles on the go.
Efficiency & Security for Emergency GPS Tracking 
We realise the urgency that you face every single day while responding to emergency calls and dispatching rescue vehicles. That is why the Unitracker Live platform has been designed to provide absolute control from a central dashboard. This advanced dashboard may be accessed from your PC, tablet or smartphone at any time. A real-time stream is constantly being fed from the vehicle trackers that have been installed in your emergency vehicles. We make sure that you never lose touch with them in any kind of weather conditions.   
Advantages of Unitracker Vehicle Trackers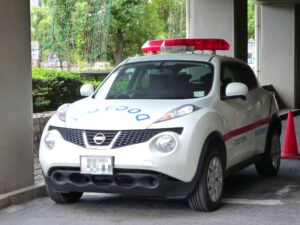 Reduces your response time to the emergency calls you receive

 

Allows you to keep an eye on the location of your rescue vehicles 

 

Receive 24/7 information from your GPS trackers anywhere

 

Access every feature of Unitracker Live through the dashboard 

 

Locate your rescue vehicle quickly while it is on a mission

 
Lowers your fuel usage and operational costs to invest elsewhere

 

Improved support for the drivers of your rescue vehicles

 

Alerts for particular events that are important to operations

 

Higher security level for vehicles on rescue missions 

 
[/vc_column_text][/vc_column][/vc_row]