DIRECT - VISION - STANDARD
The Direct Vision Standard (DVS) is a one of its kind legislation. All goods vehicles above 12 tonnes, including cars from outside the UK, will need a licence to travel into Greater London from October 26, 2020, if their car does not meet the requisite Direct Vision Standard (DVS) star rating.
The Direct Vision Standard was created to lessen the risk of bicycles and pedestrians being hit by HGVs by eliminating blind spots. When riding next to the nearside (passenger side) of HGVs turning left, many cyclists are at risk of severe injury or worse. Because HGV drivers are up higher than drivers of smaller vehicles, they may be unable to spot a cyclist on their nearside and turn left or right without realising it.
The Direct Vision Standard is thought to improve the safety of British fleets and roadways in general. The Direct Vision Standard will lower the likelihood of close-proximity blind spot crashes by boosting driver visibility, providing drivers with the skills they need to navigate safely and preventing harm to vulnerable road users. As a result, many accidents would be avoided, and many drivers and road users will be spared the stress of tragic crashes.
The Direct Vision Standard determines how much a driver can see through their cab windows and mirrors and the size of the blind zones that arise. It assigns a star rating to HGVs ranging from zero (worst) to five (best) (highest). For example, a driver in a zero-star car will have poor direct vision and will be unable to see a pedestrian's head and shoulders if they are fewer than 4.5 metres away from the cab side. A five-star vehicle's driver will have an excellent direct vision and will be able to see pedestrians, cars, and cyclists who are immediately in front of their vehicle's cab side.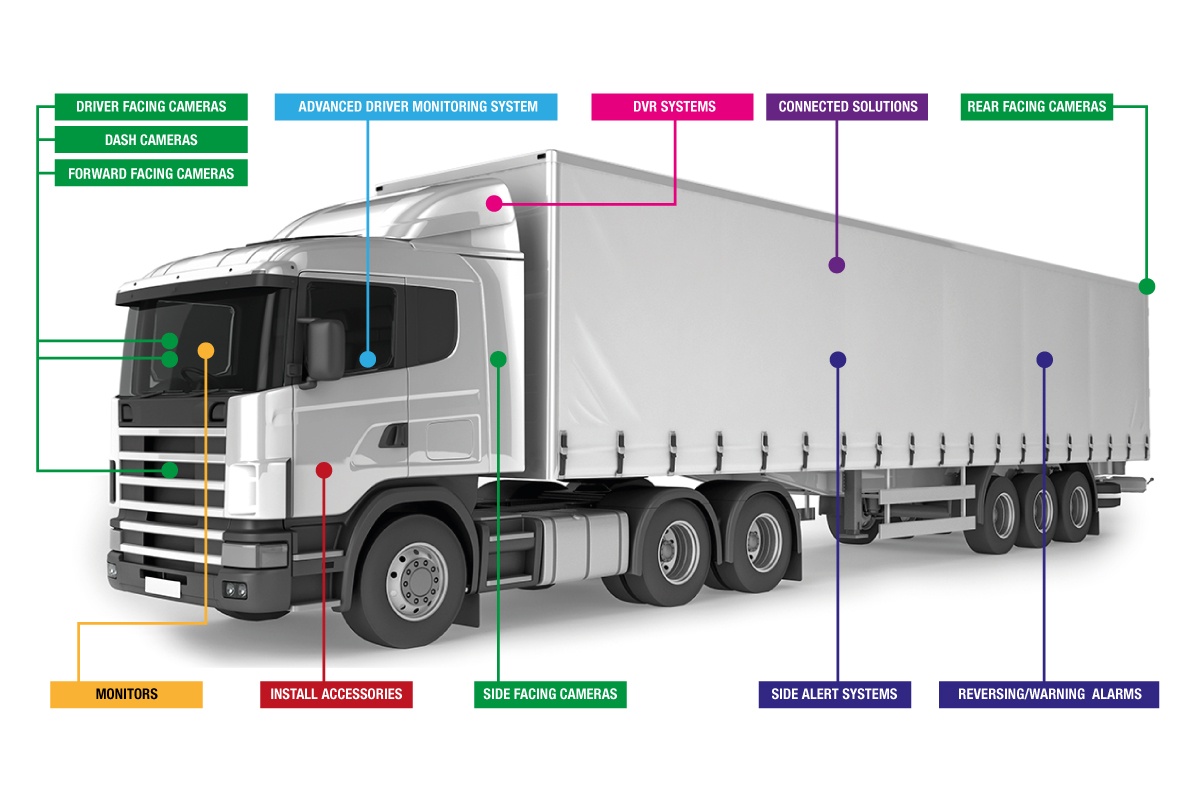 The Direct Vision Standard 'Safe System' includes:
The same equipment and 'Safe System' are required for left-hand drive vehicles and right-hand drive vehicles. On left-hand drive automobiles, mirrors, cameras, and sensors should be installed properly to eradicate the blind spot on the vehicle's right-hand side.
Following a spate of crashes and fatalities involving Heavy Goods Vehicles in the Greater London area, Transport for London (TFL) implemented the DVS scheme. The scheme aims to increase safety for cyclists, pedestrians, and motorcyclists in the Greater London area. It went into effect on October 26, 2020, and will be operational 24 hours, 365 days a year.
What Kind of Safety Equipment Does A Zero-Starred Vehicle Require To Get A Permit?
How Long Will the Permit Last?
The HGV Safety Permit's duration is determined by whether the vehicle passes the minimum DVS criteria or if it was issued under the Safe System:
In 2022, the progressing Safe System: Requirements will be evaluated to include any new technology or safety equipment that is not currently ready. Before re-application, these will need to be installed on all 0-1, and 2-star rated vehicles if they are deemed relevant.
Get your Direct Vision Standard Safety Equipment
Ready-made solutions, ready to go:
DVS Equipment for Leading Fleets
DVS uses a star system to rate HGVs over 12 tonnes from 0 (lowest) to 5 (highest), based on how much a driver can see directly through their cab windows. HGVs over 12 tonnes entering or operating in Greater London will require a Safety Permit. The Permit scheme will operate 24 hours a day, 7 days a week, and will be enforced on all roads within the Greater London Boundary from 26 October 2020.
Ready-made solutions, ready to go:
DVS Systems
Rigid Vehicles
AHD Rear Heavy Duty Camera with IR
DVS Systems
Articulated Vehicles
AHD Rear Heavy Duty Camera with IR
Non-DVS Systems
Rigid Vehicles
AHD Rear Heavy Duty Camera with IR
Non-DVS Systems
Articulated Vehicles
AHD Rear Heavy Duty Camera with IR
If You Haven't Found The Information You Are Looking Then Please Contact Our Customer Support