Digital video recorders are referred to as DVRs. They enable users to record security footage captured by the CCTV security camera to be reviewed later. This is critical for site safety. A DVR system will ensure that you have security footage as proof in the event of a security threat or criminal incident and allow you to identify the offender. In addition, organisations of all sizes should make it a practice to back up their data regularly to protect themselves in the event of injury, theft, or damage.
Today's DVR units are generally capable of simultaneously recording footage from up to 16 CCTV security cameras feature that is termed 'multi-channel recording.' In addition, hard drives are commonly included with DVRs, allowing you to store and back up the material that has been collected. On the other hand, more modern DVRs will offer cloud storage and may even include apps that allow you to monitor live broadcasts when you're off from the location.
Along with cameras, TV displays, and accessories, the CCTV DVR recorder is one of the most critical products for your security system purchase. According to the user's settings and parameters, all of the camera photos are taken and stored on the DVR. This device's storage capacity can be increased, or the user can transfer the data and store it on a secondary device to make place for new data.
This method aids in catching suspects, whether they break in from the outside or work against the firm from within. Install apparent security equipment where they can be seen, or utilise hidden cameras disguised as everyday objects to catch the target off guard. However, at the end of the day, the 'playback' feature, which is only available on the DVR recorder, is the most useful.
Online businesses that sell high-end security systems offer bundles or packages that include all required hardware and technology, making it easier for buyers to locate what they need. The CCTV DVR recorder is included, but it can also be purchased separately and set up with the remaining components according to the instructions. This same type of equipment is available from cable companies for recording and storing TV shows when users cannot watch them live. The premise is the same, except that photographs of your house or office are captured on camera and saved for offline viewing instead of data.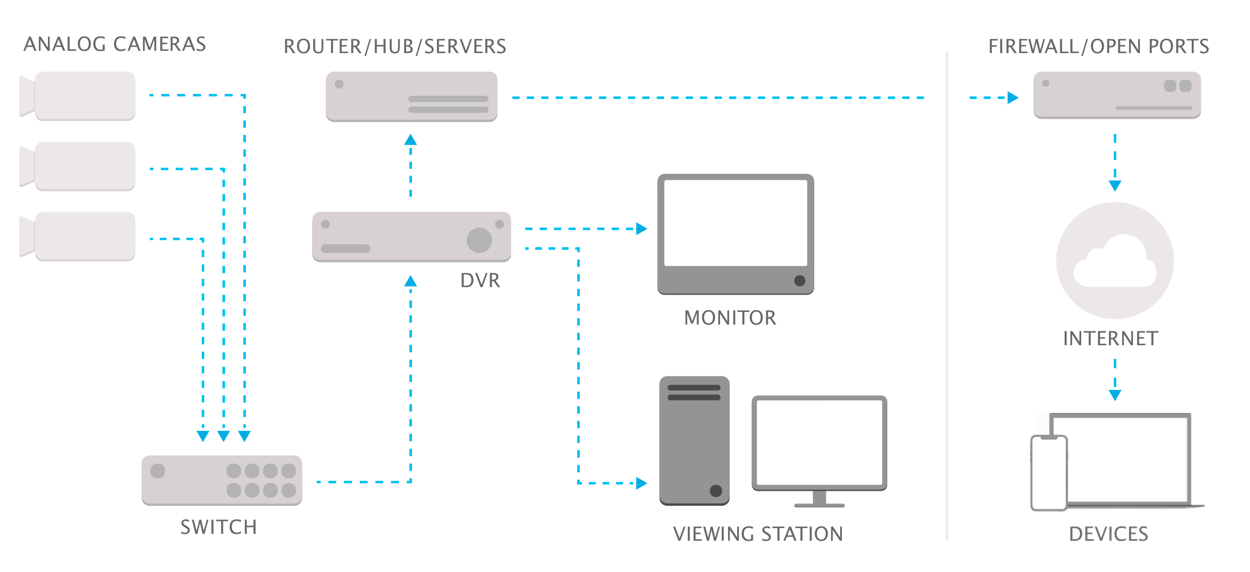 Supplying the UK's leading fleets for over 10 years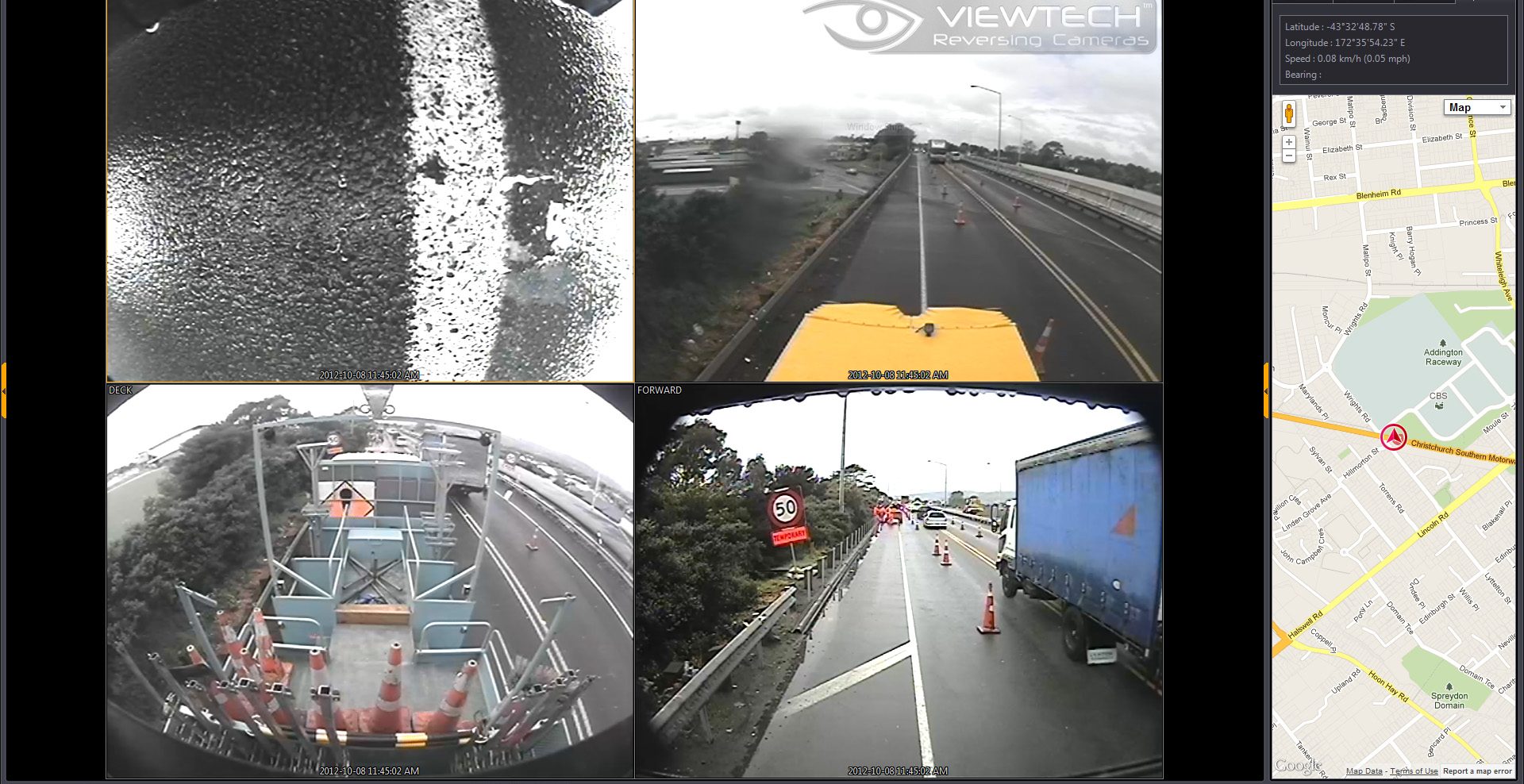 These DVR systems can be available with or without DVS


Highlighted

Feature are included in DVS Package only.
DVR systems for Vans, Artic, RIgid, Skip Wagons, Bin Vehicles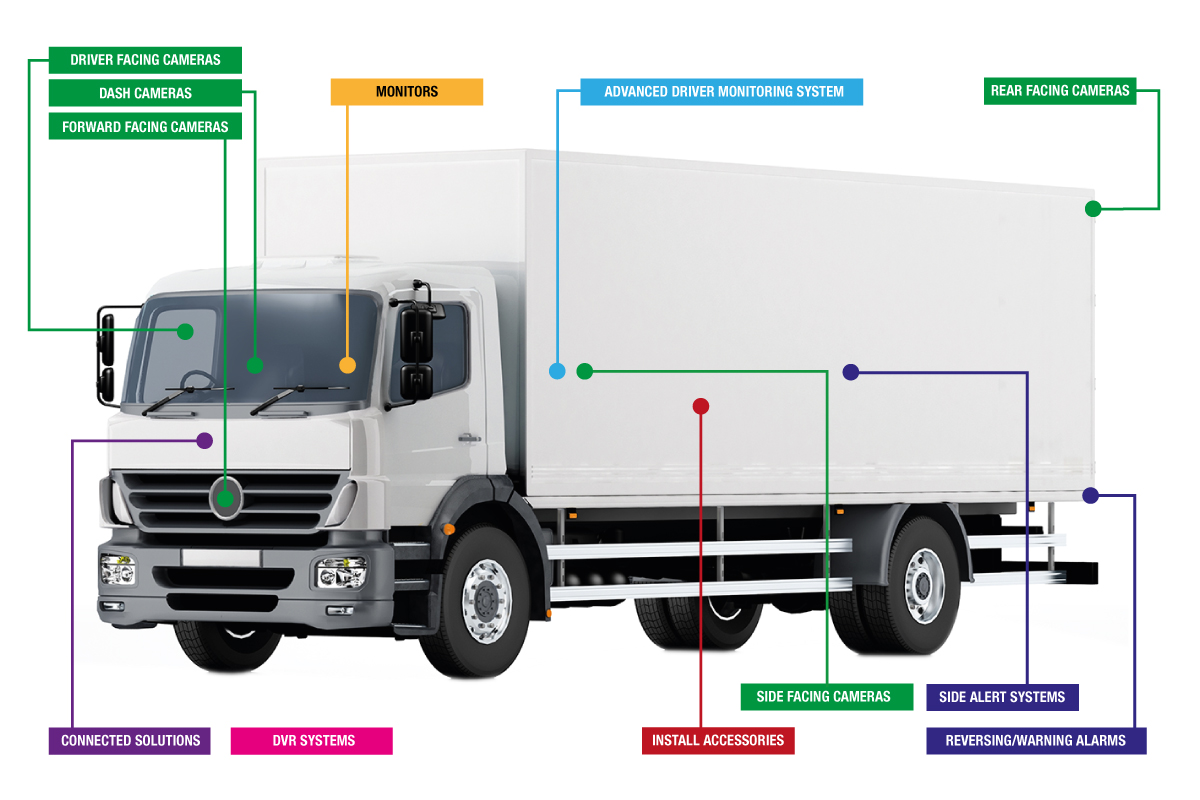 4 Camera Ridgid
Vans, Artic, RIgid, Skip Wagons, Bin Vehicles
7" 3CH AHDS Monitor with 3 triggeers

DVR - 5CH DVR HDD WITH GPS & 4G

AHD Rear Heavy Duty Camera with IR
5 Camera Ridgid
Vans, Artic, RIgid, Skip Wagons, Bin Vehicles
7" 3CH AHDS Monitor with 3 triggeers

DVR - 5CH DVR HDD WITH GPS & 4G

AHD Rear Heavy Duty Camera with IR
DASHCAMS
Vans, Artic, RIgid, Skip Wagons, Bin Vehicles
DASHCAM + Driver Facing
Internal Camera

DASHCAM + External Rear Camera

64-SD - Recommended mini 64GB

AHD Rear Heavy Duty Camera with IR
DVR systems for HGV, Articulated Vehicle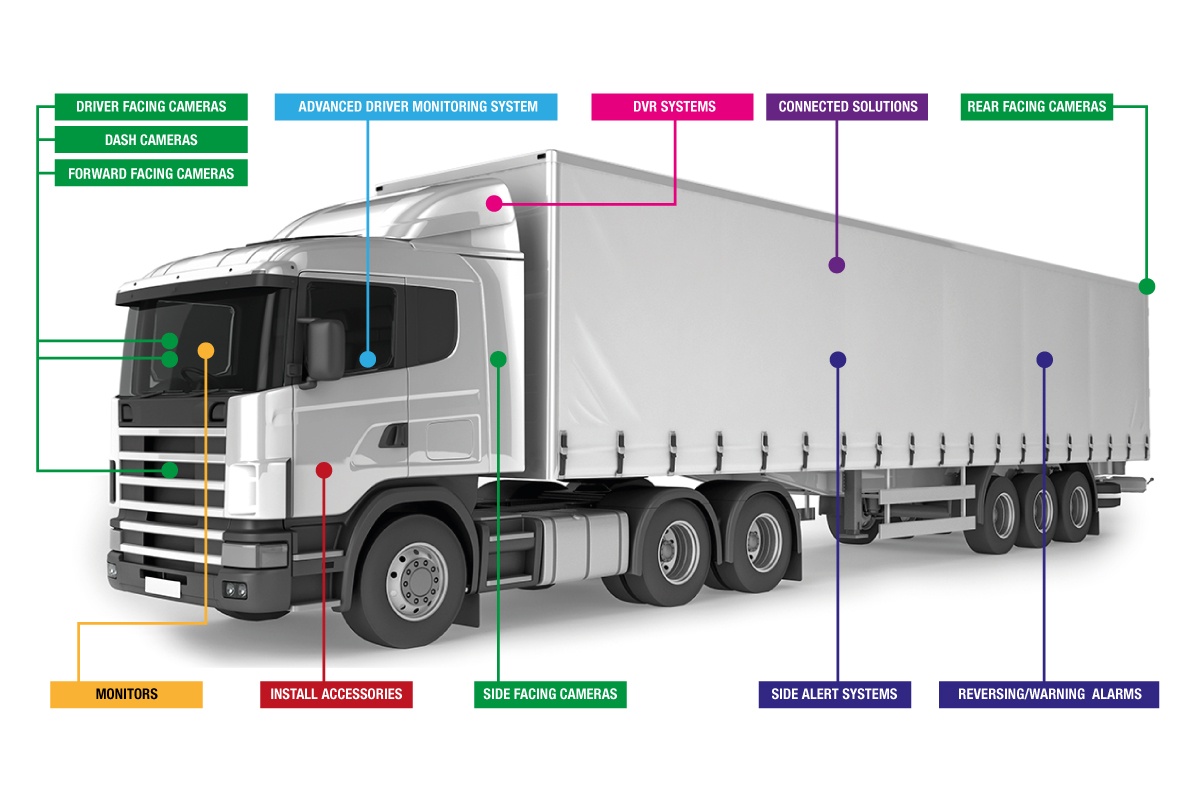 4 Camera Articulated Vehicles
HGV, Artic
7" 3CH AHDS Monitor with 3 triggeers

DVR - 5CH DVR HDD WITH GPS & 4G

AHD Rear Heavy Duty Camera with IR
5 Camera Articulated Vehicles
HGV, Artic
7" 3CH AHDS Monitor with 3 triggeers

DVR - 5CH DVR HDD WITH GPS & 4G

AHD Rear Heavy Duty Camera with IR
8 Camera Articulated Vehicles
HGV, Artic
7" 3CH AHDS Monitor with 3 triggeers

Wing Mirror Mounted Camera

DVR - 8CH DVR HDD WITH GPS & 4G

AHD Rear Heavy Duty Camera with IR

Extension For Wing Mirror

Exstension for Driver facing
DASHCAM + Driver Facing
Internal Camera

DASHCAM + External Rear Camera

64-SD - Recommended mini 64GB

AHD Rear Heavy Duty Camera with IR