Track Player
"SEEING ONCE IS BETTER THAN HEARING TWICE"
Track Player is an application which serves to build tracks on the
map and play them.
The
app allows you to follow units on the map online or switch to vehicle track
analysis, view the events on the timeline and on the map and view pictures from
tracking devices to get a comprehensive picture of unit movements.
Enjoy
simple timeline navigation, play several tracks at once and adjust playback
speed whenever you want it with Track Player application.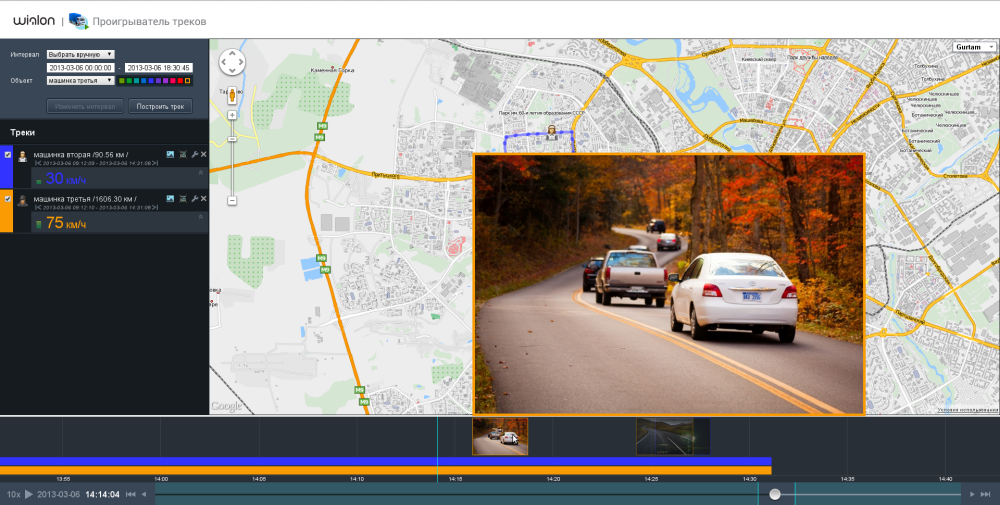 Track Player allows to draw movements of units
on the map and then play them. It is possible to view how a unit was moving and
how its various parameters were changing with time. Tracks can be drawn and
played for several units at once (for the same time interval only).
A different colour can be applied to each track
to distinguish them on the map. At the bottom, there is a timeline where you
see playback progress, navigate along the tracks, control playback speed, etc.
While a track is played, different kinds of
data dynamically update on the screen. That can be speed, sensor values,
parameters, pictures from messages, etc.