The new solution for public transportation tracking
PLANNING & CONTROL & ANALYTICS
NimBus comprises the core functionality of satellite tracking system and specialised tools designed for passenger transportation management.
Use the service to create stops, optimize routes, distribute vehicles across routes, manage schedules, and track route performance in real time.
NimBus features intuitive navigation and user-friendly interface, handy timeline and event-based notifications for online tracking, special ACL system and the proprietary API for third-party software integration and custom developments.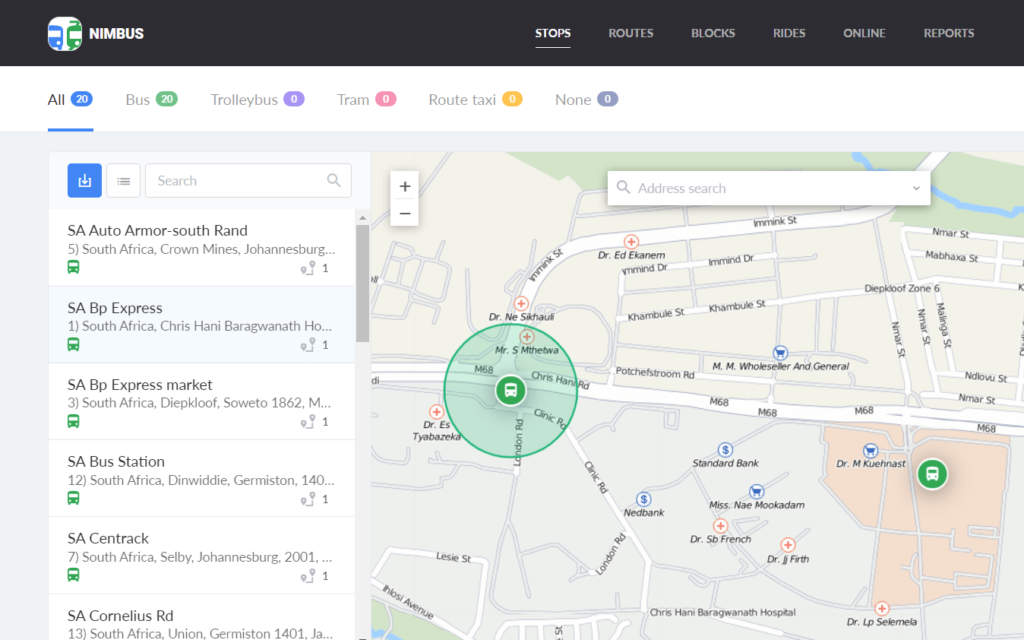 How it works
Add or import stops
Create routes, add schedules, and bind units
Plan future rides
Track unit movements in real time
Generate detailed reports
Scope of application
NimBus helps to manage the fleet of vehicles following predefined routes:
Stops
Create route points or import them from third-party systems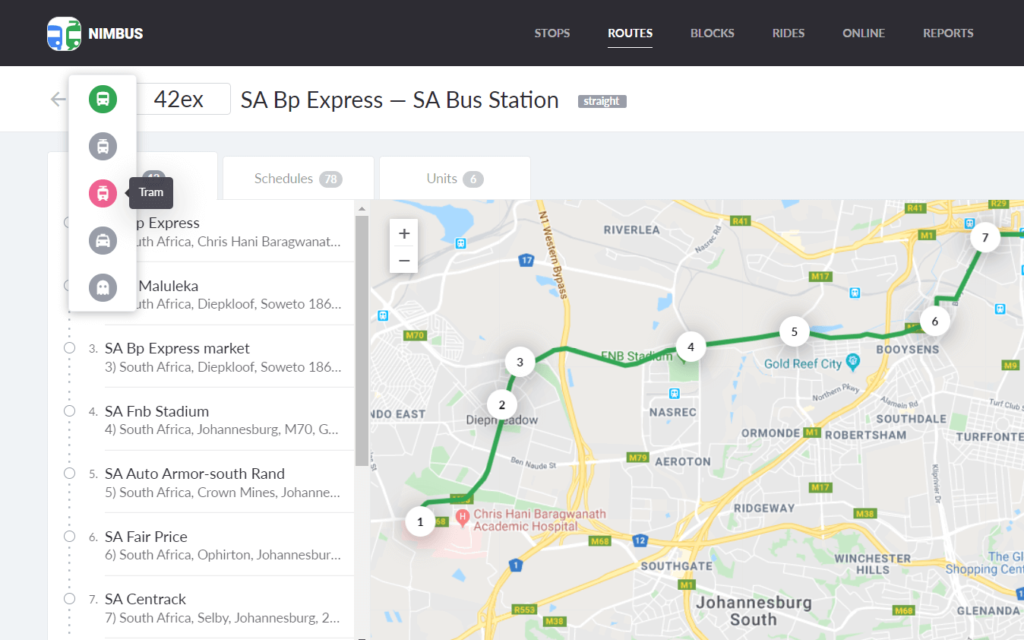 Routes
Create chains of stops, add schedules, and assign units
Rides
Automatically create rides based on schedules and operation patterns of active routes
Monitoring
Control ride performance in real time, monitor delays, hurries, and route deviations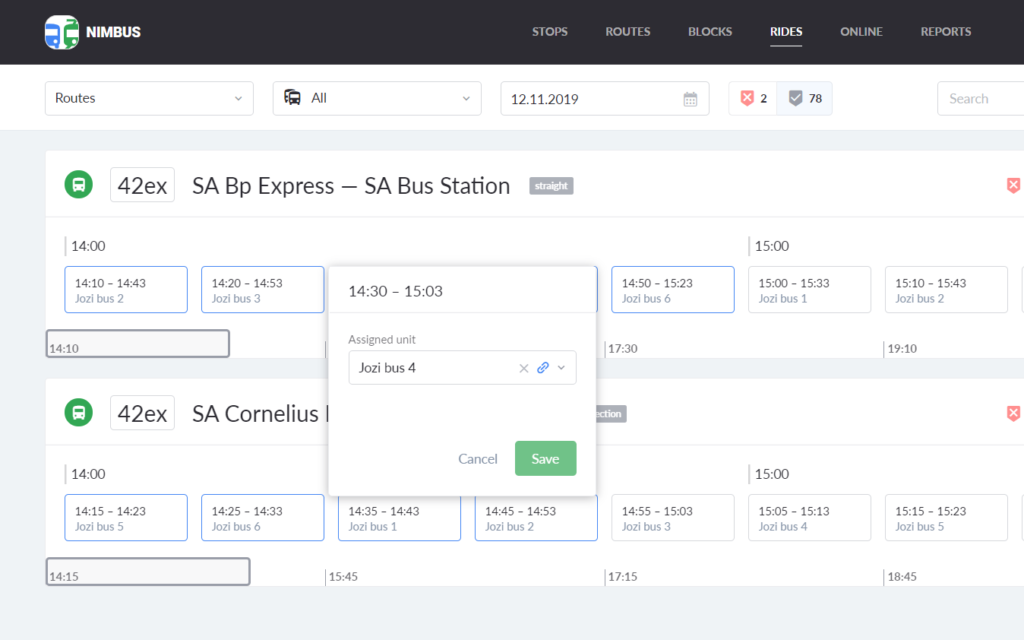 Reports
Get access to rides history, estimate their quality in terms of units and routes
NimBus user profile
Controls rides online and promptly reacts to emergency situations
Reduces mileage, downtime, fuel costs, and eliminates unauthorized rides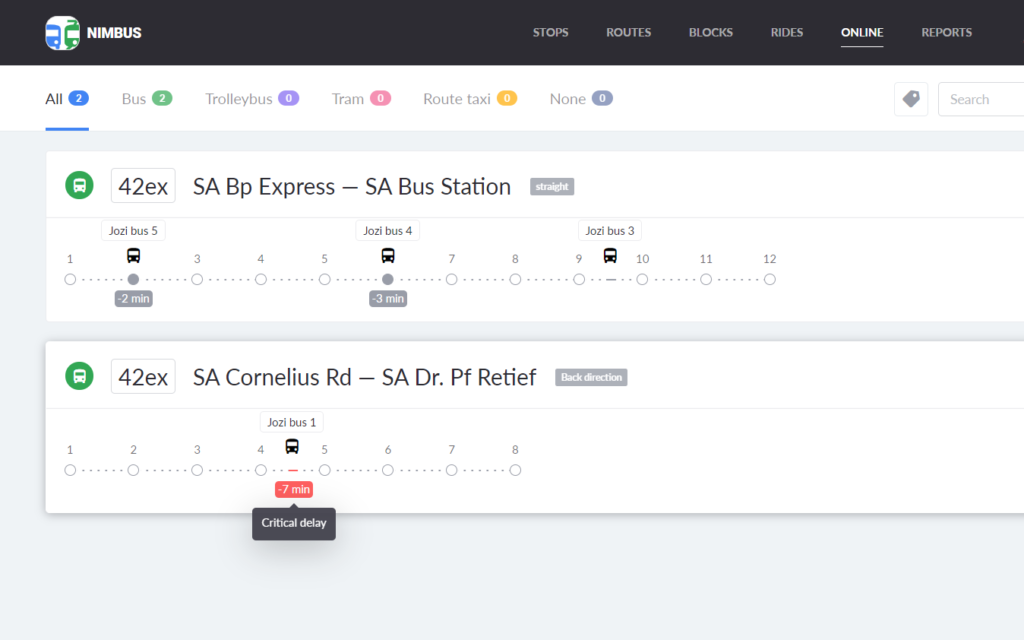 Makes decisions based on objective data in reports
How NimBus changes businesses?
Notifications tell about the ride progress and attract the dispatcher's attention to emergency situations
Becomes the development platform
Open API helps to create unique solutions in the passenger transportation sphere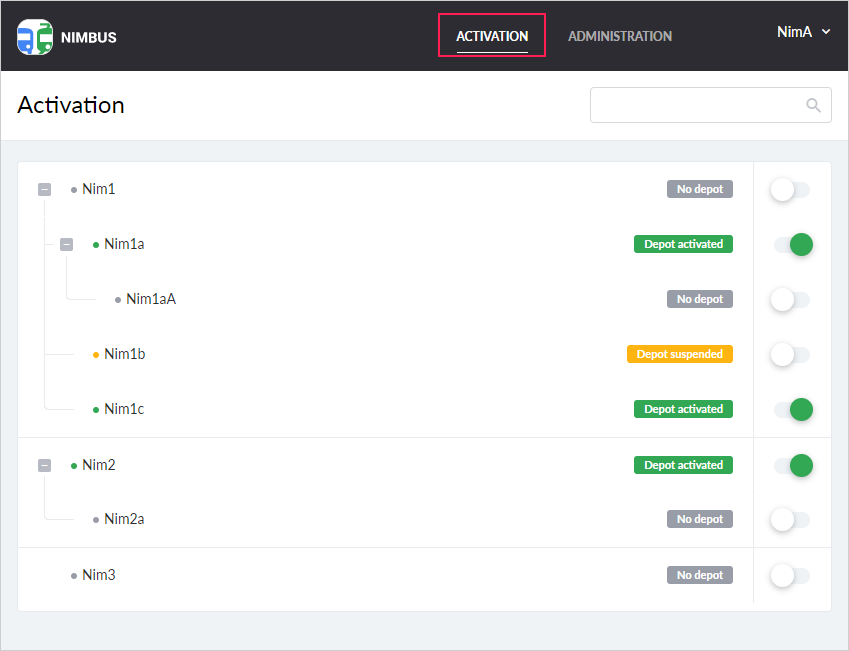 Keeps passengers informed
"Locator" tool shares the location and movements of transport with passengers
Information on the rides to be used in reports is available for 100 days
Why use NimBus?
Free Wialon-based solution
User-friendly interface Flexible configuration and ACL system
Analytics and statistics on ride performance
API for development and third-party system integrations
Multiple languages support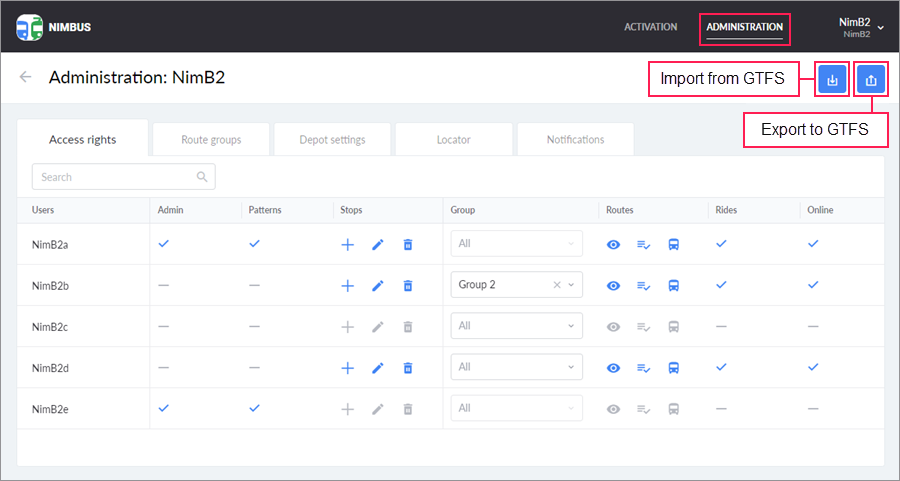 Functionalities
Create and import stops distinguished by a vehicle type; make use of quick search and detailed description.
Generate routes with precise schedules, individual operating patterns and bound units.
Plan rides based on active routes with schedules and operating patterns.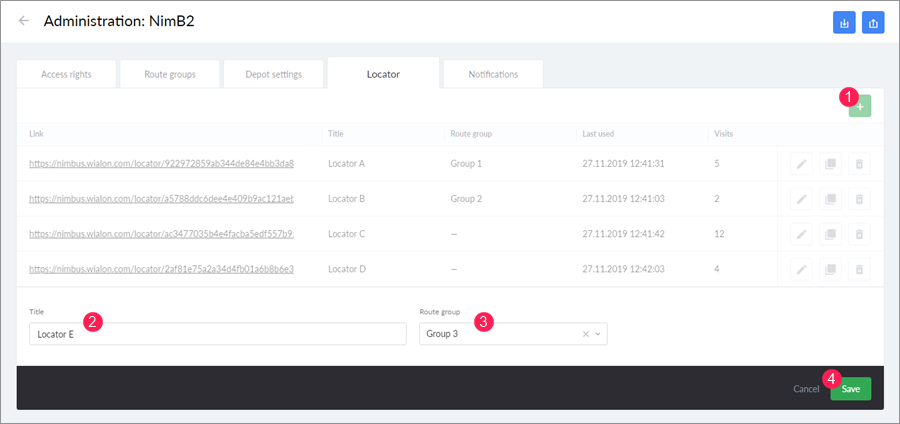 Employ handy timeline, quick notifications, and multiple mapping options to control late/early arrivals and deviations from routes.NimBus, the new solution for public transportation trackingPlease note NimBus webinar are available.NimBus basicsTopics discussed:adding stops
creating routes
list of rides
online monitoring
different report types
operation pattern
administration and activation
Please contact our team for further details