Gurtam Maps
"Gurtam Maps represents a perfect combination of usability and functionality, flexible addressing system".
Gurtam Maps represents a perfect combination of usability and functionality, flexible addressing system, routing service and other features to satisfy all the cartographic requirements of Wialon system users.
Functions
Display system
Up-to-date legend, high quality unit visualisation and all the necessary map layers.
Reverse geocoding system
Allows to adjust address data display format to clients needs.
Routing
Optimal route between waypoints, estimated time and distance calculation.
Speed limit information
Posted speed limit detection based on GIS data.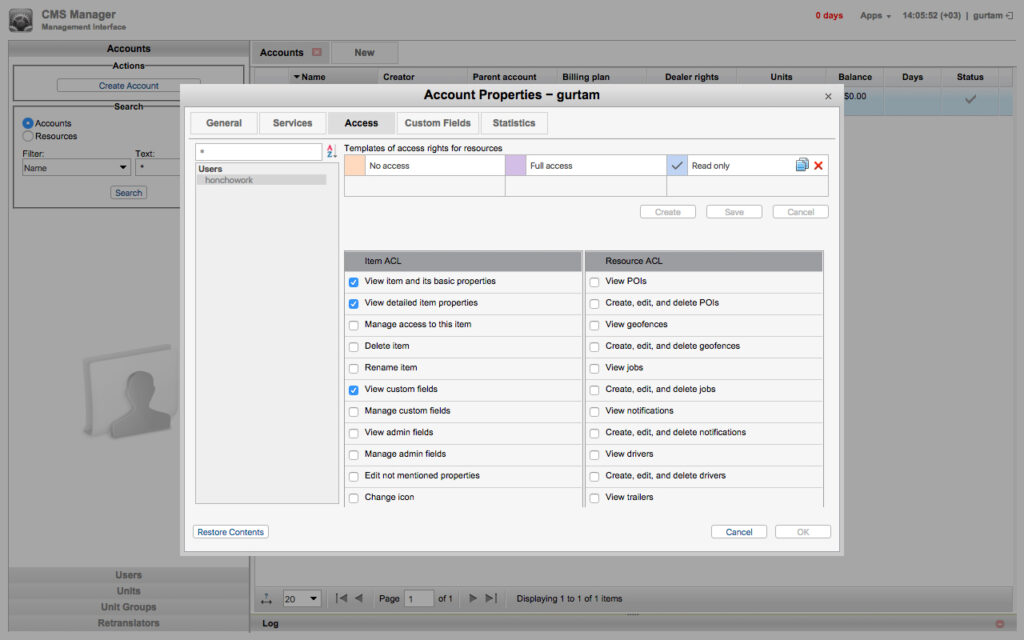 Gurtam Map advantages
Partnership with major cartographic services
Regular updates of mapping data
Personal maps disposition with limited access
Popular vector formats support (shape, mapinfo, mp and etc.)
Customised for app
GIS administrative capabilities and Gurtam technical support
Gurtam Map in figures
1/5 second to find address
100 waypoints can be used
500GB Gurtam Maps source data volume
Gurtam Maps is a software product that allows end users to control their units (vehicle fleet, machinery, employees, pets, etc.).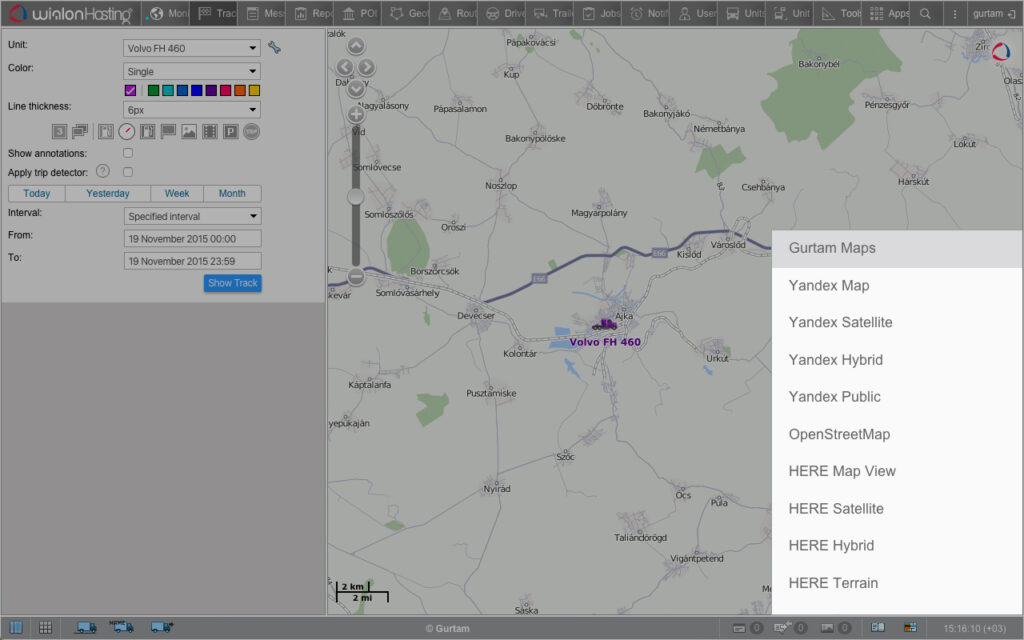 Unit tracking includes:
detecting the unit position and watching its movements on the map;
observing the dynamic change of various unit parameters such as speed, fuel level, temperature, voltage, etc.;
management of units (sending commands and messages, assigning jobs and routes, adjusting notifications, etc.) and drivers (phone calls, SMS, work shifts);
control of the unit movement along a specified route;
interpreting information derived from the unit in various kinds of reports (tables, charts);
and much more.
The units can be monitored on the computer screen. The data received during the monitoring can as well be exported to files of different formats.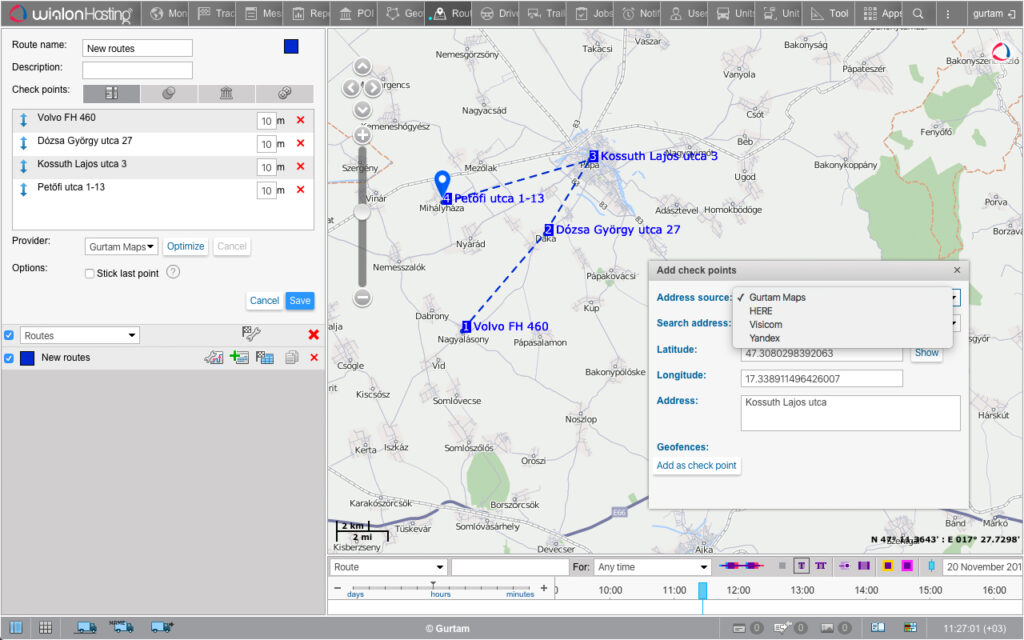 The Main Interface.
The main interface of Wialon is the interface where end users monitor their units as well as create and configure various system micro objects for tracking purposes:
Geofences
Jobs
Notifications
Drivers and groups of drivers
Trailers and groups of trailers
Passengers and groups of passengers
Report templates
These objects do not exist by themselves and always belong to a certain resource and form its part.
The detailed description of the user interface of Wialon can be found in the Monitoring System section.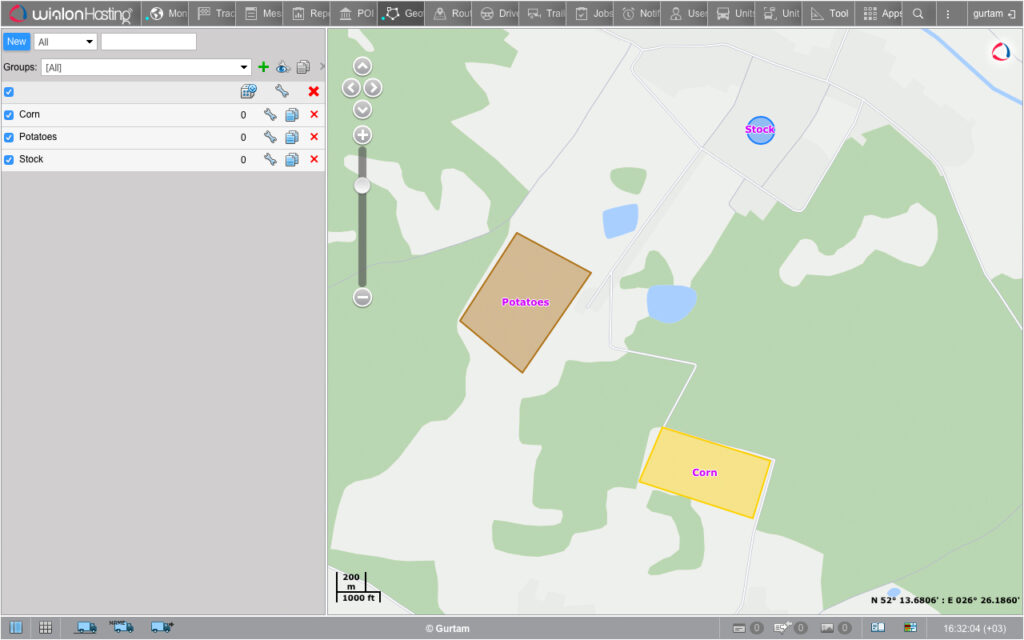 CMS Manager
CMS Manager is a special interface developed for managers of Wialon monitoring system. CMS stands for Content Management System. Management is carried out with the help of system macro objects, which are:
Accounts (resources)
Billing plans
Users
Units
Unit Groups
Retranslators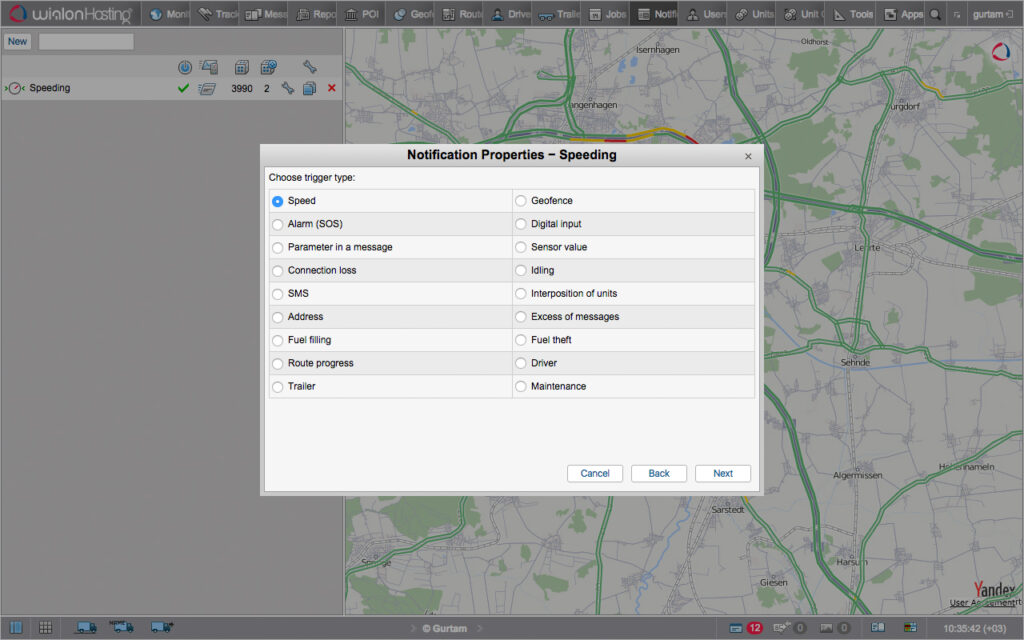 CMS Manager is designed to work with these objects — create, configure, update, copy, import, export, delete, and distribute access rights to them. The access right is the ability to view some system objects and perform allowed actions on them.
Partly these functions are also available in the user interface. However, the main difference here is that CMS Manager has a handy easy-to-use interface that allows to work with a great number of items, filter them by different criteria, display them in the form of a table, create tabs with search results, and many more. Besides, the exclusive privilege of CMS Manager is the ability to work with accounts (that is to control payment, restrict services and adjust their cost) and retranslators.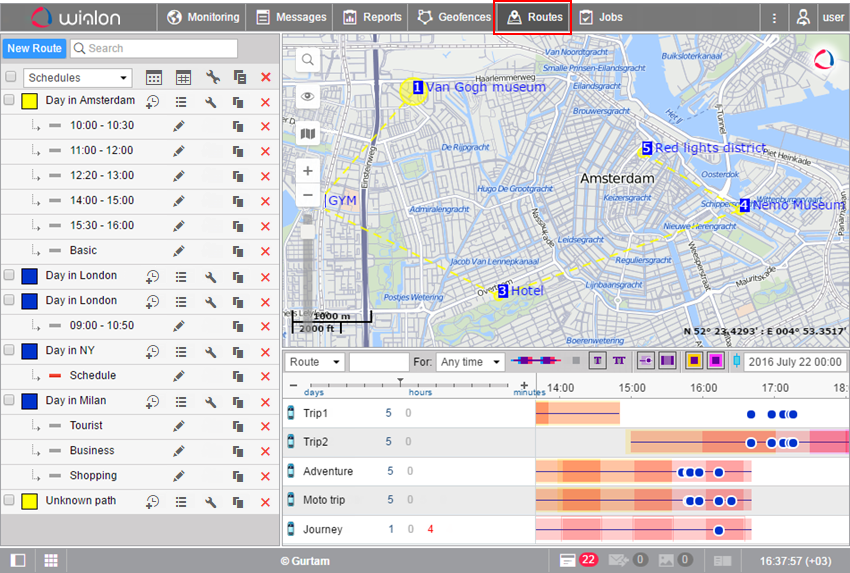 Macro objects are different from micro-objects in the following ways:
They exist independently and are not a part of a bigger object like the resource.
They can contain smaller objects, which are deleted together with the macro object they belong to. As mentioned above, a resource can consist of geofences, jobs, notifications, drivers, report templates and orders. A unit can include sensors, commands, custom fields, and service intervals. Users and unit groups can contain only custom fields.
Access rights are assigned to macro objects, and they affect both the objects themselves and their contents separately. That is why macro object properties dialog usually has a special Accesstab to manage rights.
Some macro objects (such as retranslators, billing plans, and accounts (resources) are accessible only through the interface of CMS Manager.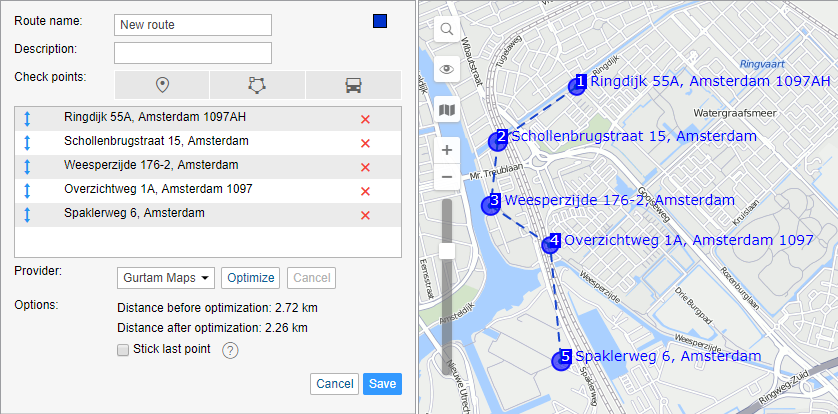 There is one type of macro object that is not available in the CMS Manager – route. Routes can be created only in the user interface of Wialon. They store checkpoints and schedules inside and do not depend on any resource. However, access rights to routes can be managed through the user properties dialog.
Please contact our team for further details.