Fleetrun
The solution for fleet maintenance control
PLANNING & MANAGEMENT & EXPENDITURE RECORDS
Web-application for maintenance planning, control, and expenditure recording.
Fleetrun has been developed for those who want to reduce fleet operation costs, avoid critical breakdowns, and reduce the time spent at the service station. With this application, you can control all kinds of services and expenditures for individual spare parts, vehicles, and even kilometre performance.
Fleetrun will show the services that the fleet needs, their intervals and cost.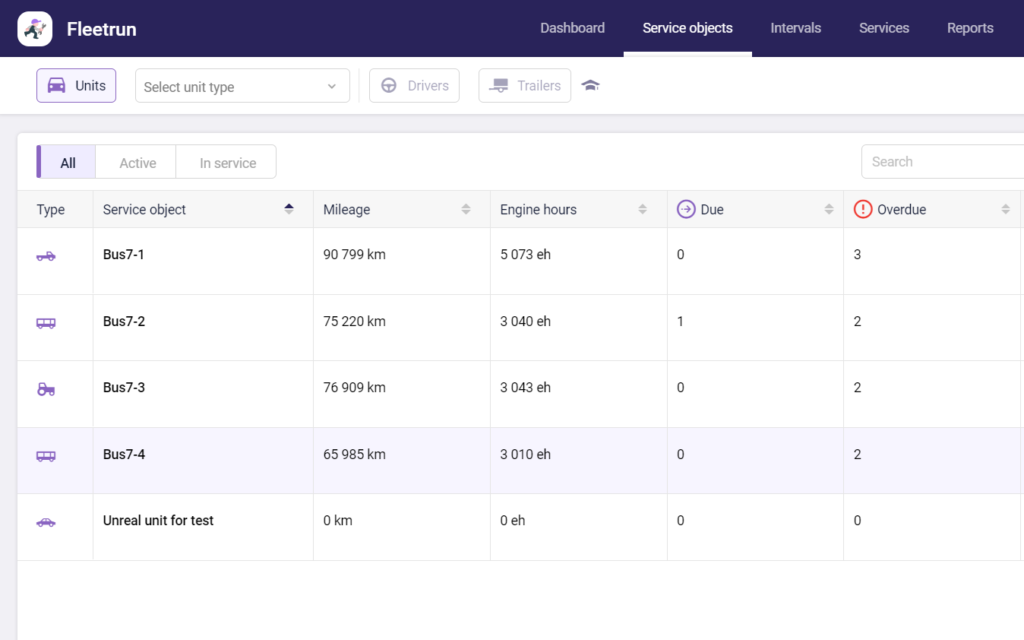 Plan the workload bearing in mind how many vehicles are not running or will undergo the service shortly.
Invest in the vehicle with high mileage but no breakdowns and give up those oing out of order not even leaving the fleet yard.
Create the hierarchy of users and distribute the responsibilities among the workers with the help of access rights.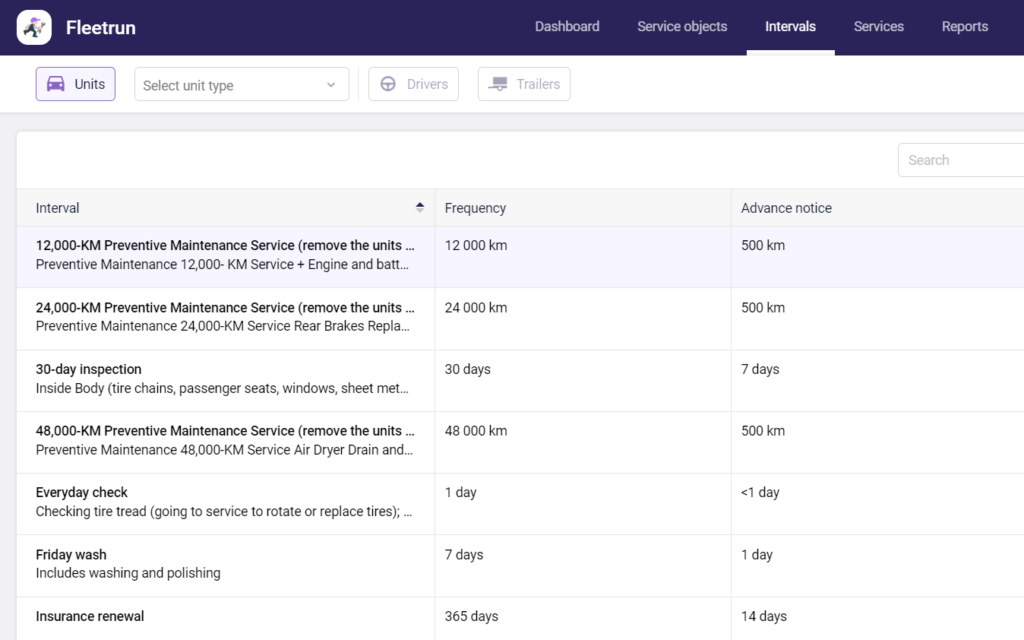 Analyse the fleet status- overdue services, financial and time expenditures. These characteristics can be improved upon reaction.
How it works
Create a list of units
Specify service interval
Add services, works and spare parts
Analyse the maintenance process with the help of reports and notifications
Scope of application
Fleetrun helps to keep vehicles running and can be used for all types of works: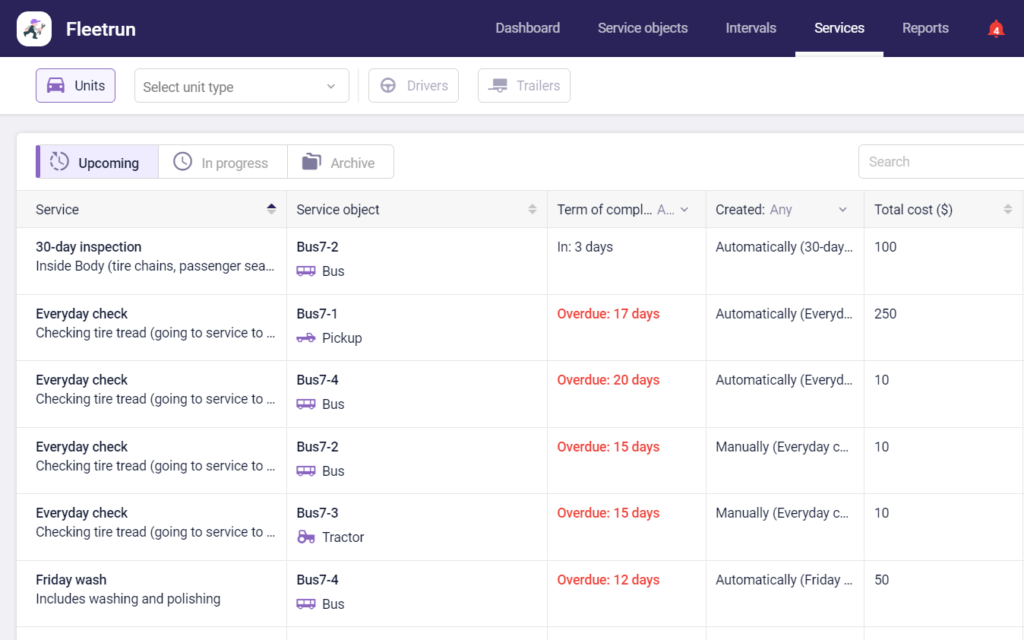 To discover breakdowns at an early stage: cut down repair expenses and the time spent at the service station.
To know exactly what works are in progress, what spare parts are used, and how much it costs.
Car wash, routine inspection, and other minor works: consider all the time when the vehicle is idling and does not generate profit.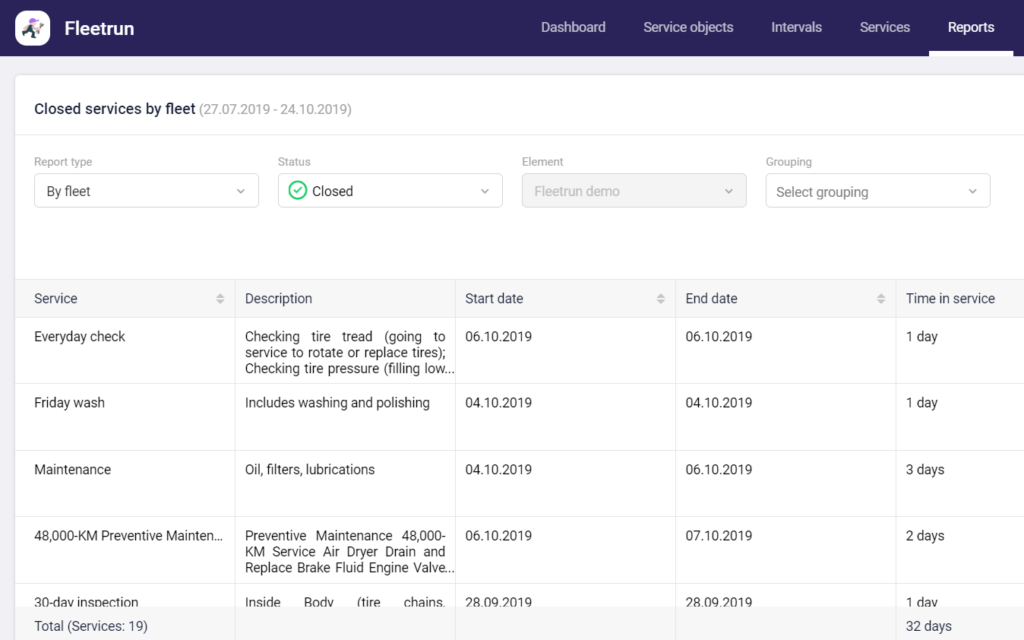 Fleetrun user profile
Adds maintenance control to the portfolio
Automatically controls service works: without multipage Excel tables, paper registers, and card catalogs
Makes decisions based on fleet status analytics and reports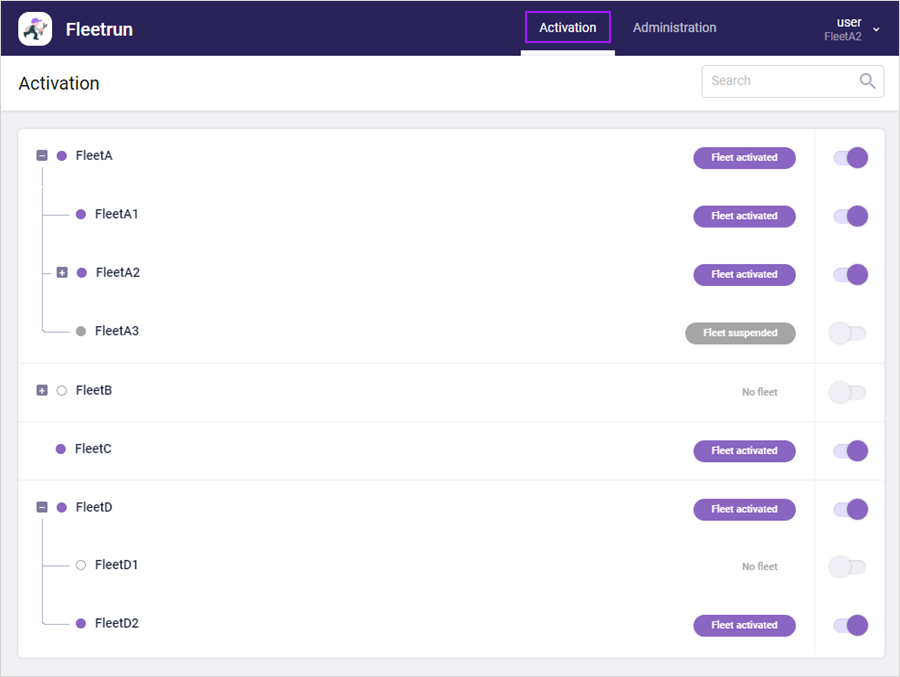 How Fleetrun changes businesses?
Keeps you informed
Notifications will update you on the upcoming works and work progress
Inspires complex approach to maintenance
All types of works, spare parts, and expenditures in one application, no more Excel and paperwork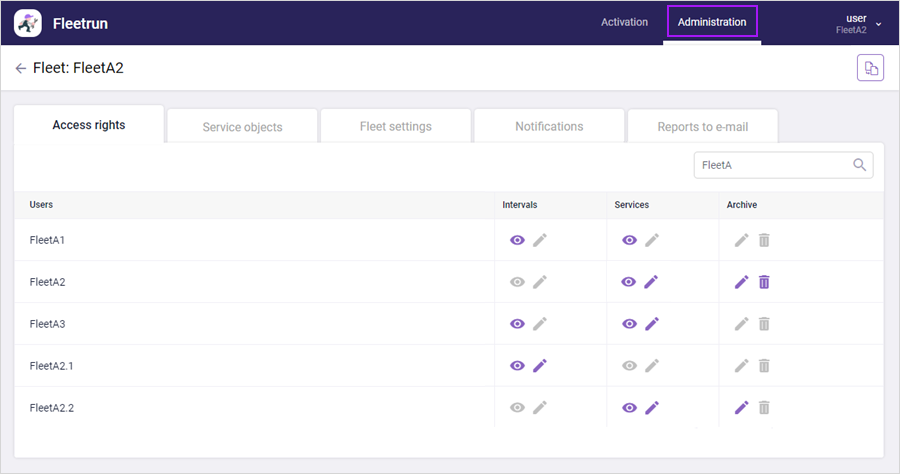 Why should you use Fleetrun?
Free Wialon-based solution
Analytics and statistics on fleet status
Flexible configuration and ACL system
User-friendly interface
Line items library for works and spare parts
Functionality
Access to data on mileage, engine hours, services, and advanced information on each unit.
Automated service creation by time, mileage, and engine hours for the specified units.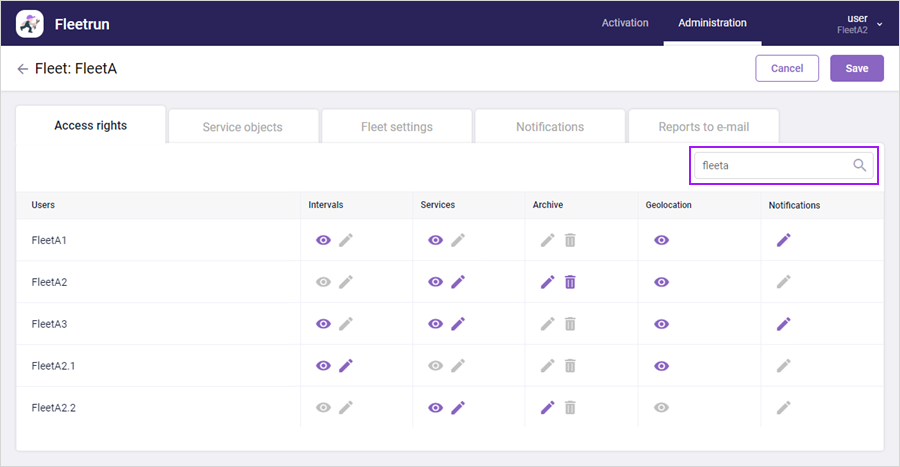 Automates processes
The set of works can be assigned to a unit group and adjusted to individual vehicles
Saves the history
The archive of works for each unit is available at any moment
Why control maintenance?
Critical breakdowns upon a timely maintenance happen less frequently
Works registration with all the data stored in the system becomes simpler
Works management based on analytics and statistics is smarter
Expenditure records, from individual spare parts to general expenditures, become more precise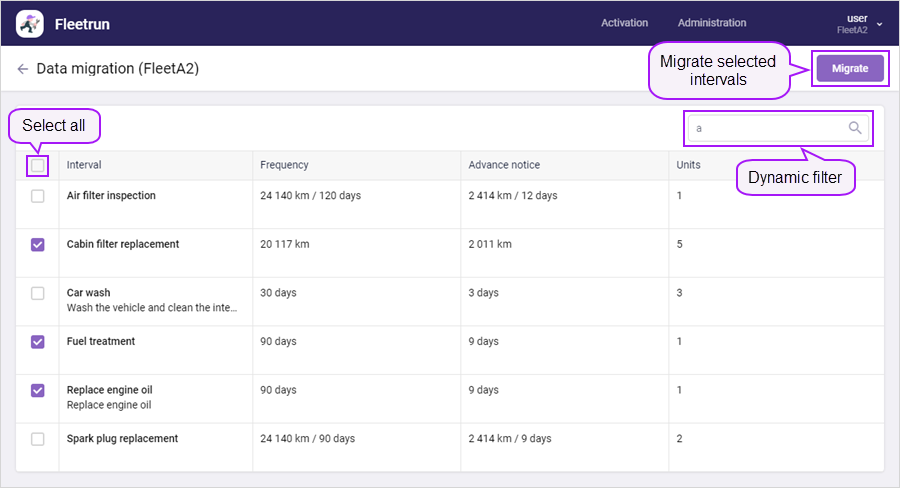 Registration of works in the system: types, durations, spare parts, prices, and results.
Analysis of the performed services by fleets, units, and intervals.
Fleetrun – solution for maintenance management
Please note Fleetrun webinar are available.
Within the webinar, we will elaborate on the main abilities of the current application and their application, besides we will provide you with the information on the functionality that appeared in the application after the official release.
Please contact our team for further details