Tradesmen (plumbers, electricians, air-conditioning contractors, landscaping, pest control, etc) from small to large firms have benefited enormously from better routing capabilities, the ability to efficiently respond to emergency call outs and strengthened customer relationships.
Managing your team of tradesmen and technicians effectively and being able to monitor how long it takes to complete their tasks allows you to better allocate resources throughout the day, resolve any issues and run your operation efficiently. Our affordable solution can provide asset security; improved profitability and more importantly give business owners peace of mind.
These are some of the ways Ready Track GPS Vehicle Tracking can play a major part in the success of your business. It can help:
Reduce costs
Assist in deployment of "nearest" field workers
Increase profitability
Ensure continued operation
Improve security
Improve customer service
Eliminate unauthorized use of vehicles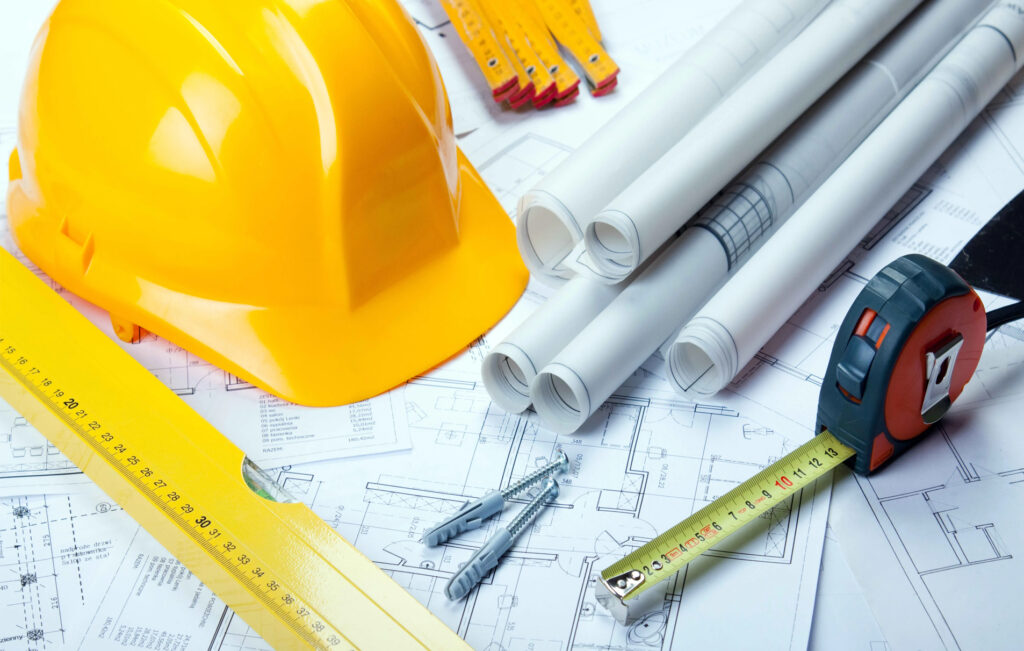 Virtual Mapping for Construction Sites and Garages
One of the biggest benefits of Unitracker Live is the Geo-fencing feature available on the website and mobile application. You may maintain as many safe zones as you wish to depending on the number of construction sites you are working on and the locations of garages that your company owns. All you have to do is to enable this feature through the dashboard for a designated area and receive instant alerts when that specific vehicle enters or leaves that safe zone. Install the Unitracker Live application on your smartphone to make maximum use of virtual mapping.
Advantages of Unitracker Live
Lower costs incurred during daily operations 

– 

especially transport

Less fuel is consumed due to careful monitoring of 

the 

workforce

.

 The overall productivity of your workforce is increased significantly

The profits of your construction company 

are visibly raised

Higher security measures for your 

employees

 and machine resources

Advanced maintenance of your vehicles through 

a 

real-time data feed
Prevention of the misuse of your company's assets such as vehicles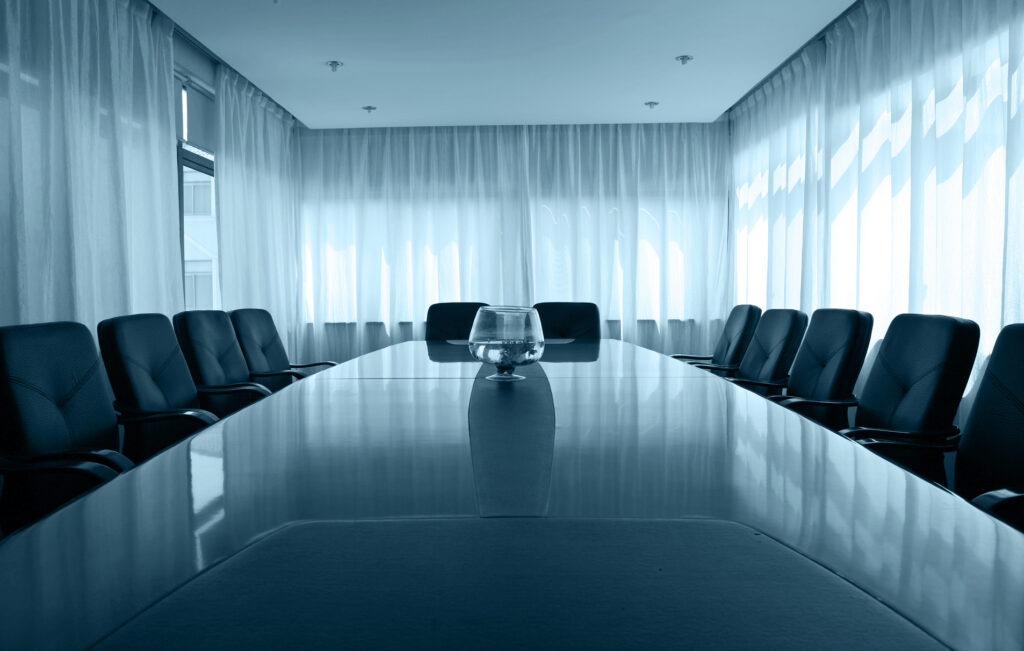 In order to incorporate the needs of larger corporations and government organisations in vehicle tracking, Unitracker has devised custom GPS tracking solutions. You may discuss your particular requirements with our experts who have been serving corporations and government institutions in this regards for several years. Respecting the national and regional laws for security Unitracker proposes a detailed plan that perfectly conforms to the environment that you operate in daily.
Efficient Workforce Management with Unitracker Live
Once our GPS tracking solution has been put into place and your employees have been briefed on its operation, you will experience a rise in discipline and overall productivity. We provide a large range of features related to vehicle tracking that address issues commonly faced by your employees on their routes. Moreover, Unitracker Live allows superior adherence to schedules that ensure smooth workflow every day of the week. Since reliability is a major priority for corporations and government organisations, Unitracker Live leaves an excellent impression on your customers.
Benefits of Unitracker Live Platform
Available on iOS and Android for perfect integration with your existing system

Real-time information is fed to your central command cent

re

 for further action

Detailed records of all trips taken by a vehicle are presented on your request

The r

ise in the performance quality and efficiency of your employees

Enable tight security for the vehicles on your premises and on route
Instant alerts for specific events 

th

at

 are significant to your operations

Quick location of vehicles in case of emergency, theft or lost vehicles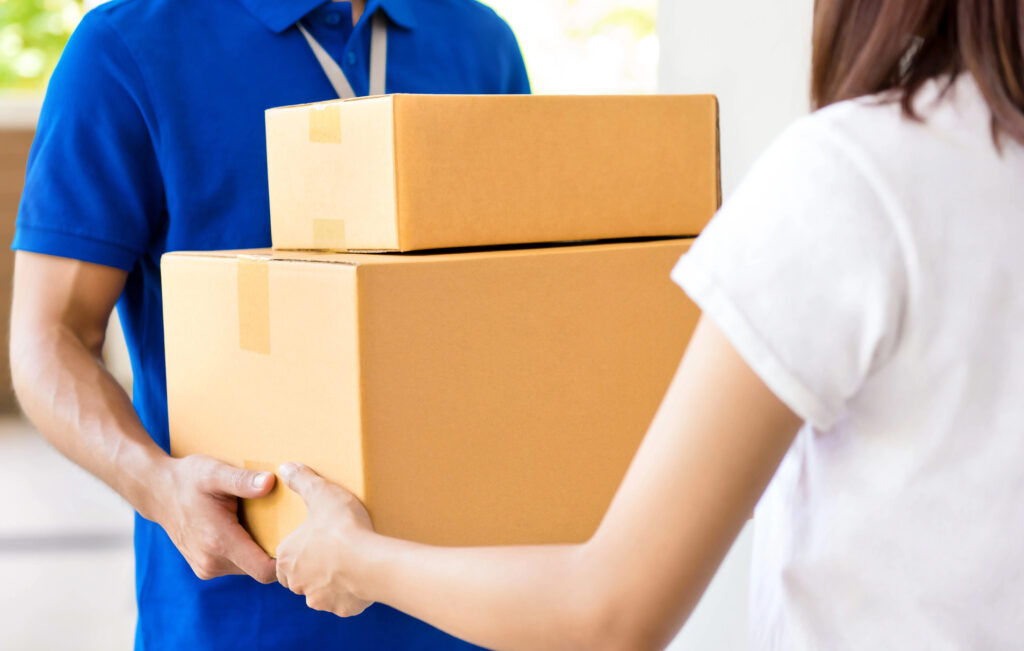 Speed, security and efficiency are the top priorities for courier services, and Unitracker understands these factors perfectly. We will make sure that your delivery service rises to the challenge amongst the tough competition in your area. Thanks to our state of the art GPS tracking technology, you can change the way your business operates optimising each and everything. We can help you take your customer service to the next level for five-star ratings.
Cloud-based Vehicle Tracking Features
Your managers will have all the power in their hands even on the go with our feature-rich Unitracker mobile application available on iOS and Android. Get the same great user experience on your smartphone that we provide on your tablet or PC. Based on superior Cloud technology, every single piece of data is updated in real-time. Visit your dashboard to access all the functions related to vehicle tracking. You may view all the vehicle trackers that you have purchased from Unitracker right here. This makes it easy to customise settings for individual vehicle trackers.
What Unitracker Live Does for Courier Companies
Lower your operational costs with our custom vehicle trackers

Individually monitor the delivery service drivers you hired

Reduce fuel usage that may rise by poor maintenance or carelessness

Improve the behaviour of the drivers of your courier company's vans

Note the exact schedules followed by your drivers via Geo-fencing
Increase the speed of your delivery service by smart route plans

Ensure better security measures for your drivers and packages

Instantly locate your vehicle if they have been lost or stolen

Immediately dispatch emergency services to the site of an accident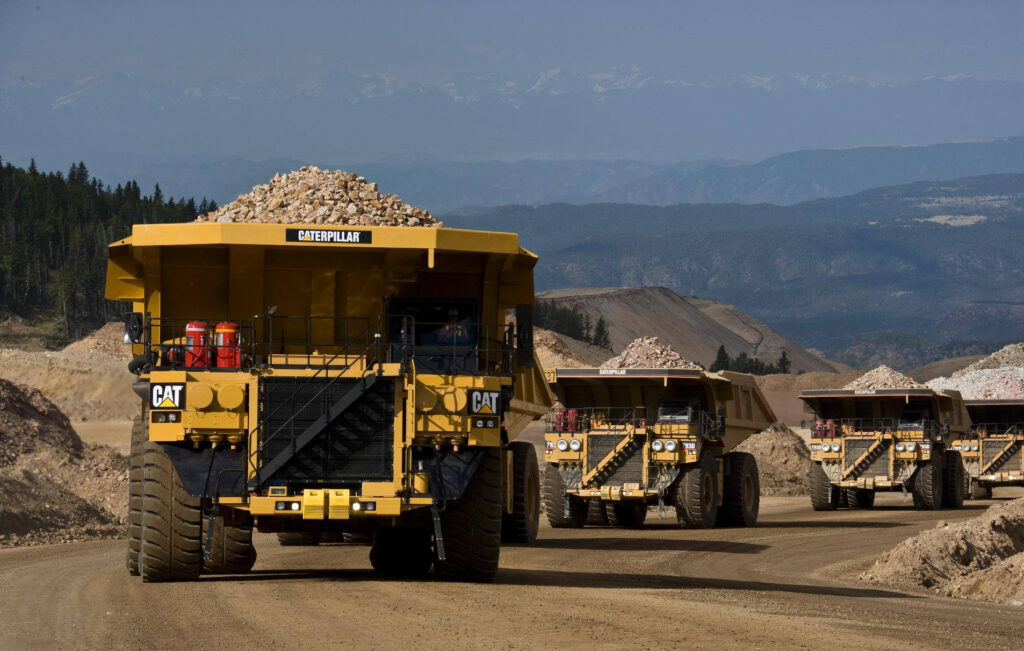 There is a long list of regulations that must be followed in the mining sector. Therefore, Unitracker supports mining companies in streamlining the security of their workforce and machine assets. Our experts have developed a user-friendly mobile application for Android and iOS allowing you to access the dashboard through your smartphone at any time.
Vehicle Tracking Functions for Mining Companies
Since you have to keep an eye on the activity and location of your vehicle at all times during operating hours, Unitracker presents a reliable solution. You may simply open up the details of that particular vehicle tracker to check exactly where it is. This also helps you monitor whether your driver has been following the schedule properly or not. The information about fuel usage is also available for each GPS tracker. You can easily tell if the vehicle has been idling while your driver was taking a short break. Any damage to your vehicle's condition is instantly detected, and you may take it to the workshop on time.
Why Unitracker Live is Perfect for Mining Sector
Quickly set up alerts for specific events and view notifications instantly

You will know when there is excess consumption of fuel

Send for help in case of an emergency on the road

View performance reports for every vehicle in your fleet

Check route history to see where your vehicle has been
Improve driver productivity and operational efficiency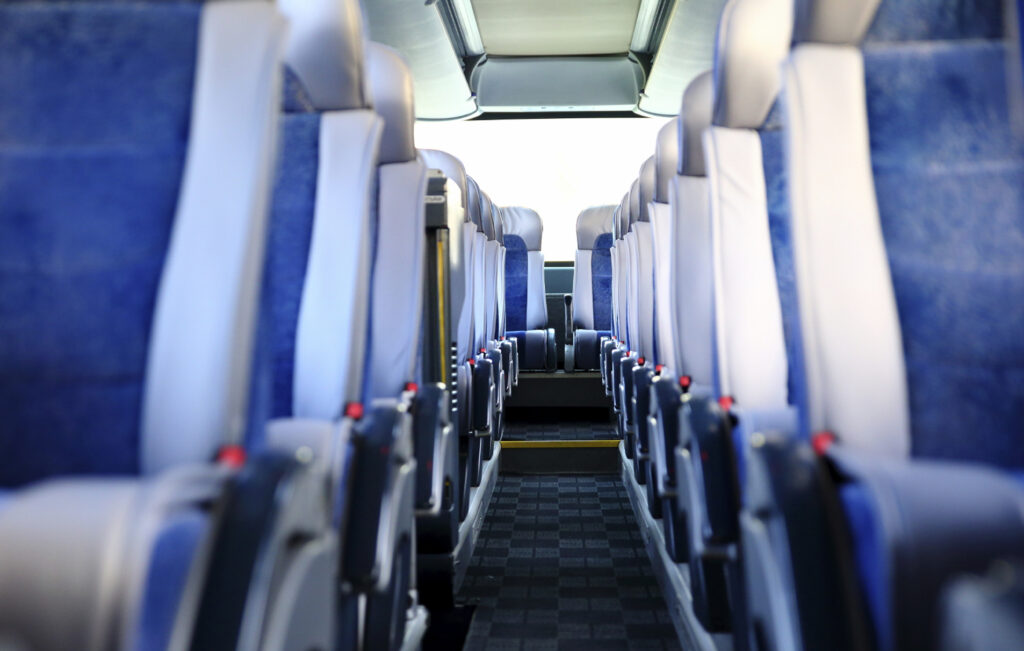 Unitracker aims to give greater efficiency for passenger transport by reducing the delay times, improving customer service, planning smarter routes, lowering fuel costs and managing drivers better. Besides our advanced Unitracker Live platform, we also have the Unitracker Live application for Apple and Android smartphones. This means that your managers can constantly stay in touch with your drivers no matter where they are. Thanks to smooth communication and close monitoring, we boost your overall productivity.
Driver Management and Passenger Security
Since you have a large number of drivers under your employ Unitracker Live, provide a centralised platform for you to manage them conveniently. Owing to the virtual mapping of safe zones, you will able to know exactly when a vehicle arrived or departed from that designated area. This helps maintain schedules for your drivers and keeping precise records for your company. As you will be aware of your vehicle's condition 24/7, it prevents accidents. Moreover, you may quickly locate your vehicle via GPS tracking in case of theft or emergency.
Advantages of Vehicle Tracking for Passenger Transport
Schedule trips to the workshop depending on 

the 

vehicle condition

Plan routes that are the shortest and have the least traffic or blockages

Inform your passengers of delays beforehand by 24/7 tracking

Improve driver discipline by monitoring their behaviour remotely

Save on fuel costs by various features and better driver discipline
Gather useful data from trip logs for effective 

optimi

s

ation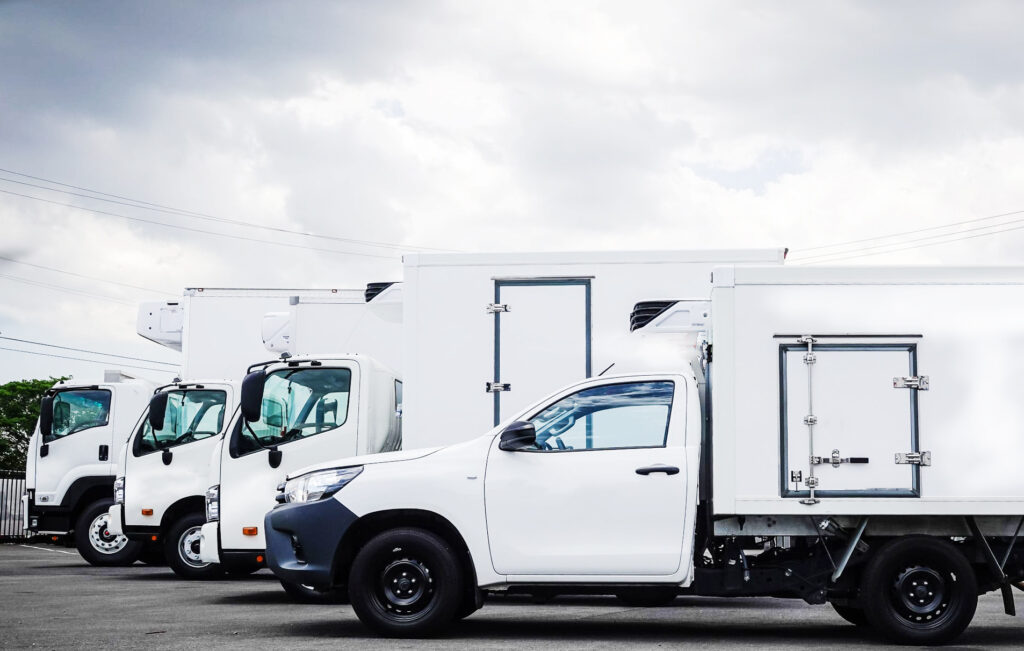 The primary concern in the refrigerated transport sector is temperature. Therefore, Unitracker Live has developed the ideal GPS tracking solution that incorporates the factor of temperature. Every vehicle tracker has a temperature sensor that directly feeds data to the Unitracker Live platform in real-time. You may sign in to your account on our website to access the dashboard or install the Unitracker Live mobile application for iOS and Android. This permits you to know the precise location and temperature of a vehicle at any given time during transportation of temperature-sensitive cargo.
Accurate Trip Data for Refrigerated Transport
Not only do our GPS trackers enable your managers to check the temperature of your cargo at any point in time during a journey, but you may also view the entire trip information at a later time. Whenever you wish to compile temperature data for your clients or your company's records in case of a claim simply retrieve it using the dashboard. In addition, virtual mapping of safe zones is a great feature for the refrigerated transport sector because it allows you to know the exact time of arrival and departure from a designated area.
Perks of GPS Tracking for Refrigerated Transport
Locate your vehicle instantly at any given point in time on route

Improve driver discipline by keeping a close watch on their behaviour

Maintain a satisfactory level of security through 24/7 vehicle tracking

Find your location if it has been stolen or reported to be lost

Save on fuel costs and insurance payments for your company
Keep precise records on the temperature of your cargo on 

route

Try Geo-fencing to check arrival and departure times of vehicles

Set up alerts to get informed when a certain event takes place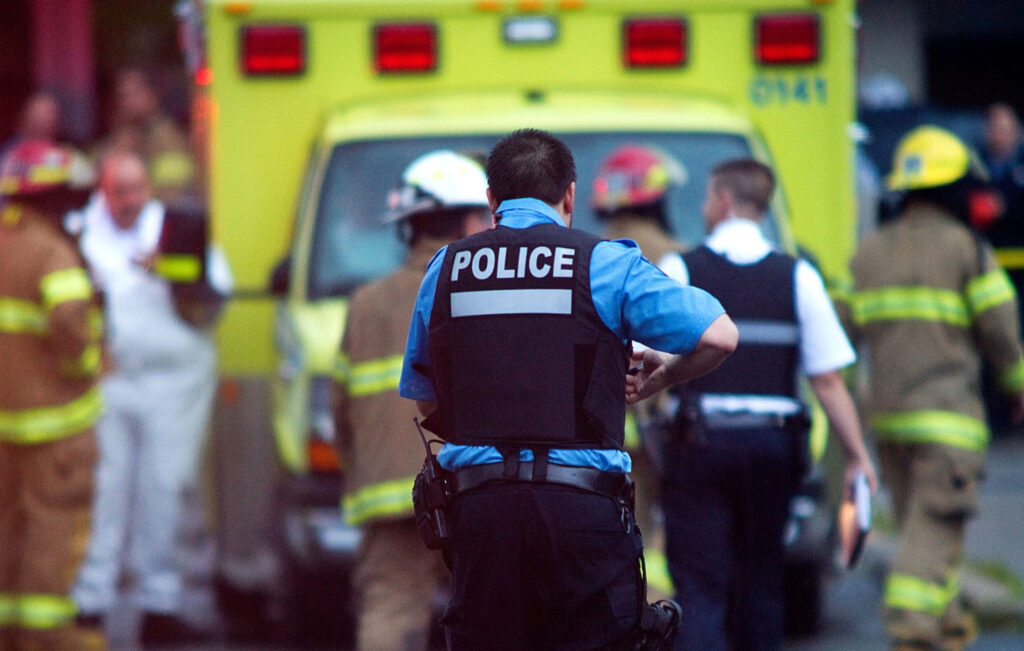 In order to guarantee higher efficiency and speed for emergency services, Unitracker promises the best in vehicle tracking technology. Now, you will be able to stay connected with your ambulances, fire trucks and other vehicles through the Unitracker Live platform. Since you may have to attend to an emergency case while you are travelling, we have developed an advanced mobile application for iOS and Android. This permits you to supervise the location and condition of your vehicles on the go.
Efficiency & Security for Emergency GPS Tracking
We realise the urgency that you face every single day while responding to emergency calls and dispatching rescue vehicles. That is why the Unitracker Live platform has been designed to provide absolute control from a central dashboard. This advanced dashboard may be accessed from your PC, tablet or smartphone at any time. A real-time stream is constantly being fed from the vehicle trackers that have been installed in your emergency vehicles. We make sure that you never lose touch with them in any kind of weather conditions.
Advantages of Unitracker Vehicle Trackers
Reduces your response time to the emergency calls you receive

Allows you to keep an eye on the location of your rescue vehicles

Receive 24/7 information from your GPS trackers anywhere

Access every feature of Unitracker Live through the dashboard

Locate your rescue vehicle quickly while it is on a mission
Lowers your fuel usage and operational costs to invest elsewhere

Improved support for the drivers of your rescue vehicles

Alerts for particular events that are important to operations

Higher security level for vehicles on rescue missions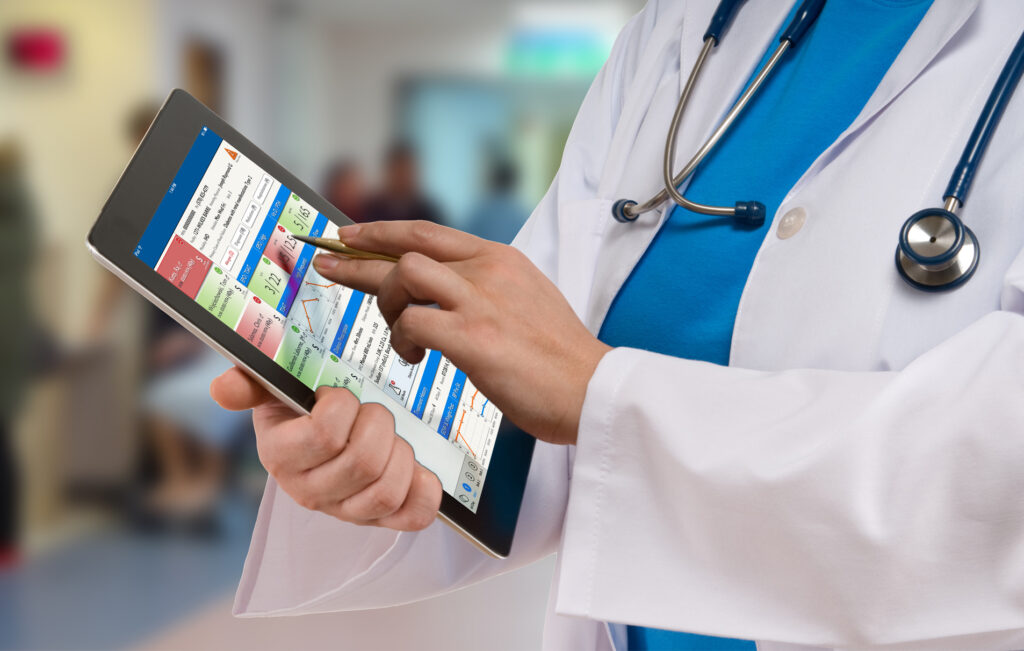 Unitracker supports the healthcare sector with state of the art GPS tracking on and off the premises. We have a complete range of advanced vehicle trackers that have special sensors incorporated within them. These sensors constantly feed you the data that you require to improve your patient care and run your medical operations smoothly. Thanks to our real-time vehicle tracking for the healthcare sector, you will be able to monitor your vehicles and drivers 24/7 from a central location.
GPS Tracking for Medical Emergencies
Your ER is always busy with new patients coming in critical condition, which demands your full attention is leaving no room for error. Owing to Unitracker Lives' superior list of functions you will be able to keep an eye on ambulances arriving at and leaving the premises at any minute. Since you know exactly when a patient will reach you through our GPS trackers, it makes preparation more convenient. This allows you to provide excellent treatment to your emergency cases.
Advantages of Vehicle Tracking for Healthcare
Virtual mapping of safe zones for the arrival and departure of ambulances

24/7 Geo-location feature to monitor the precise location of your vehicles

Efficient planning of routes to improve the speed of emergency response

Save fuel by 

optimi

s

ing vehicle usage to invest in medical care needs

Improved security for your vehicles and patients with GPS tracking
Increase the efficiency of your staff through greater discipline

Manage schedules better with useful information from GPS trackers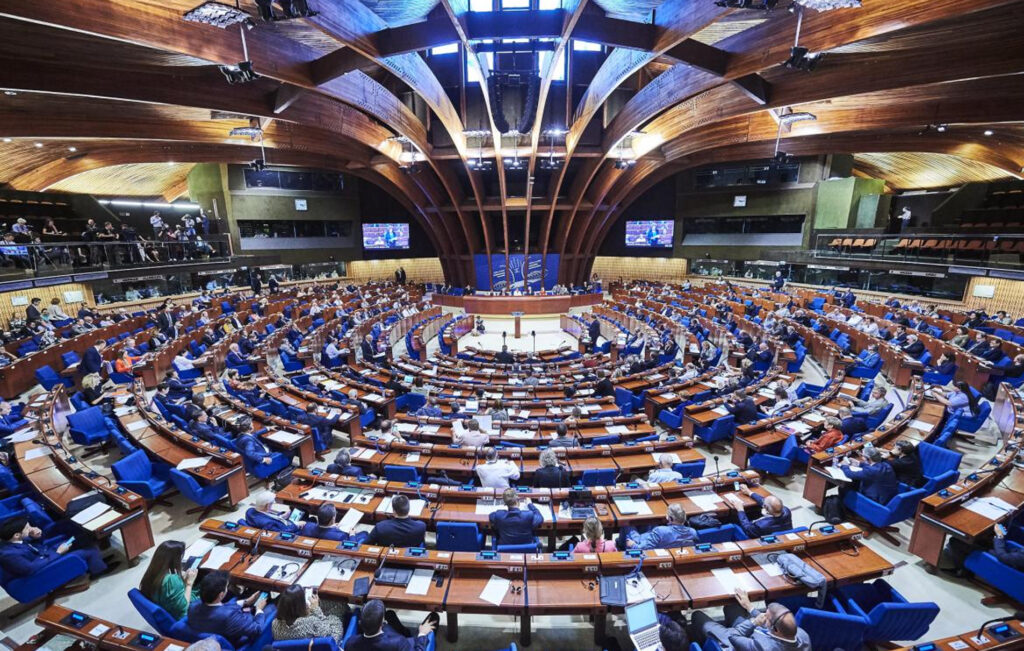 Unitracker has developed the most effective solutions for GPS tracking that are necessary for the local authorities in these modern times. Owing to our state of the art vehicle trackers that are installed on the official vehicles, you receive a continuous stream of data from the sensors that have been integrated into them. We have devised advanced features that are ideal for locating your vehicle at any minute, monitoring your drivers 24/7, keeping an eye on your vehicle's condition in real-time and optimising your daily operations for maximum efficiency. Unitracker Live is a great platform available on your tablet or PC, and we have a mobile application for Android or iOS as well.
24/7 GPS Tracking for Local Authority
We have a user-friendly dashboard that may be accessed via the Unitracker Live platform on our website or our mobile application. The features of our vehicle tracking services have been arranged for quick navigation to save your time. You may plan suitable routes, virtually map safe zones, draw up performance reports, find trip logs, retrieve route history and set up alerts for particular events. Manage the settings of each vehicle tracker that you have installed on an individual level.
How Vehicle Tracking with Unitracker Live Works
Address problems regarding 

the 

overuse of fuel with 24/7 monitoring

Improve the discipline of your drivers by receiving accurate data

Better route planning by checking 

the 

most efficient routes on maps

Conveniently schedule upcoming trips on frequently travelled routes

Ensure more security for your vehicles and drivers with GPS tracking
Quickly find the precise location of a lost or stolen vehicle of yours

Easy to dispatch rescue agents in case of emergency with vehicle trackers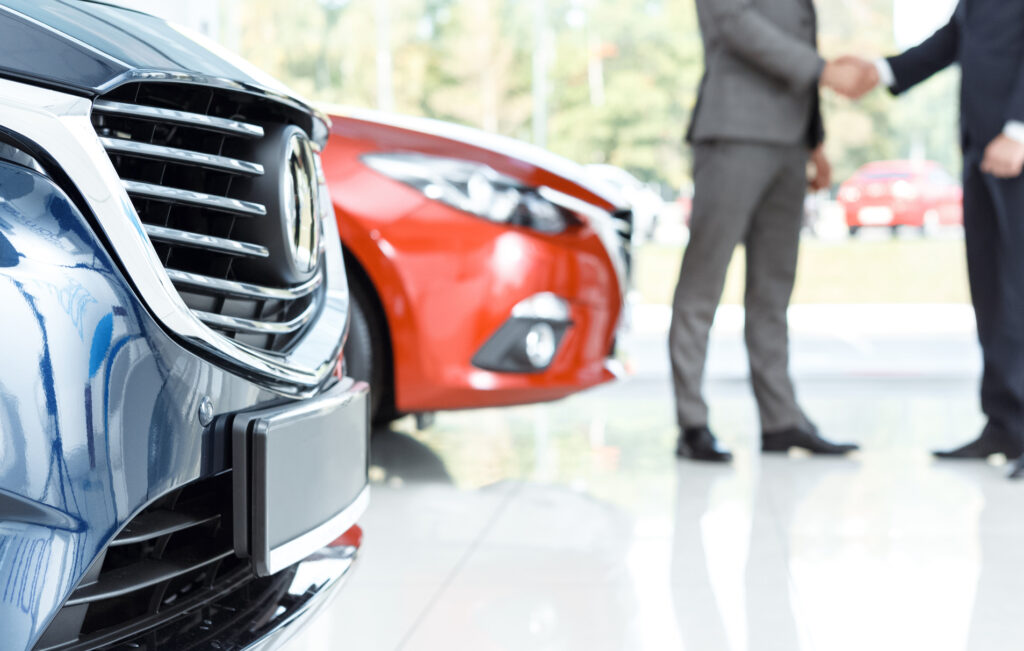 When you are running a car rental service, the vehicles that you offer are in the spotlight and your greatest business assets. Therefore, Unitracker has come up with the ideal GPS tracking platform to secure your assets while they are in the care of your valued clients. Car rentals are considered reliable if they build a strong bond of trust with their customers. That is why Unitracker Live provides special vehicle tracking functions to improve your reputation as the premium car rental service in your area.
GPS Tracking with Mileage Monitoring
Knock out the competition by ensuring a high level of security for your clients and lower insurance costs as well. Having a state of the art vehicle tracker installed in your cars is the best way to boost your security system and impress your clients with your efficiency. Thanks to the virtual mapping feature, you will be able to share the exact timings of departure and arrival for a specific car rental. You may draw up the entire route history of a certain vehicle even when it is not in your premises. Additionally, you may assist your clients with route planning and help reduce fuel usage this way. Most importantly, the full information of mileage will be available to you for each vehicle tracker.
Advantages of Vehicle Tracking for Car Rentals
Ensure the safety of your clients on a journey in case of emergencies

Access all the information of a vehicle while it has been rented out

Draw Geo-fencing zones for precise arrival and departure times

Retrieve trip logs for updating your car rental records

Pay lower insurance rates owing to GPS tracking features
Note all the mileage data for determining payment details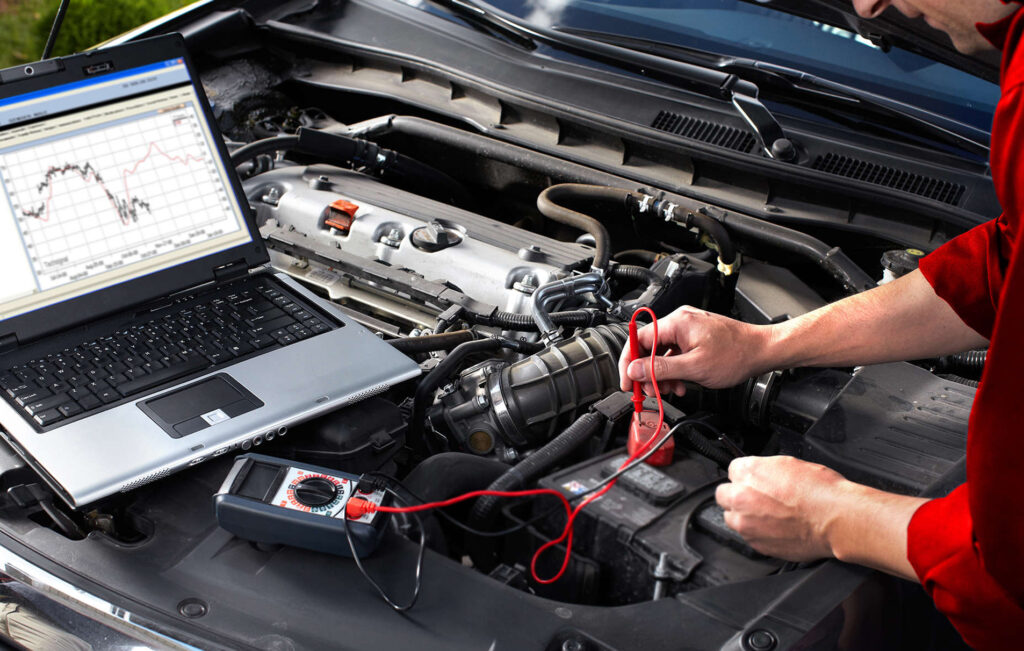 Unitracker excels at introducing smart optimisation techniques for the service and maintenance sector worldwide. Several factors affect the productivity of such businesses, including the management of transport facilities. This is where our state of the art Unitracker Live platform comes in to save your energy, time and money. Moreover, we have made it convenient for busy managers to supervise operations through the Unitracker Live mobile application available on iOS and Android.
Schedule Job Dispatch via GPS Tracking
As time is a major concern for business owners and managers, Unitracker focuses on cutting down on time wasted due to insufficient planning. Thanks to our advanced vehicle trackers that are constantly sending information to the Unitracker Live platform you can pull up route history for each GPS tracker at any time. Also, you may view performance reports on the dashboard and adjust the settings of every vehicle tracker installed in your fleet. Having this information in front of you enables you to make good decisions regarding job dispatch.
Perks of Vehicle Tracking for Service & Maintenance
Keep in touch with your drivers 24/7 while they are making trips

Monitor vehicle condition anytime and schedule maintenance

Set up alerts for events such as speeding for better discipline

The Geo-fencing feature records arrival and departure accurately

Guarantee improved security for your drivers and vehicles
Find your vehicle easily in case of theft or it getting lost

Payless on your insurance premium thanks to higher security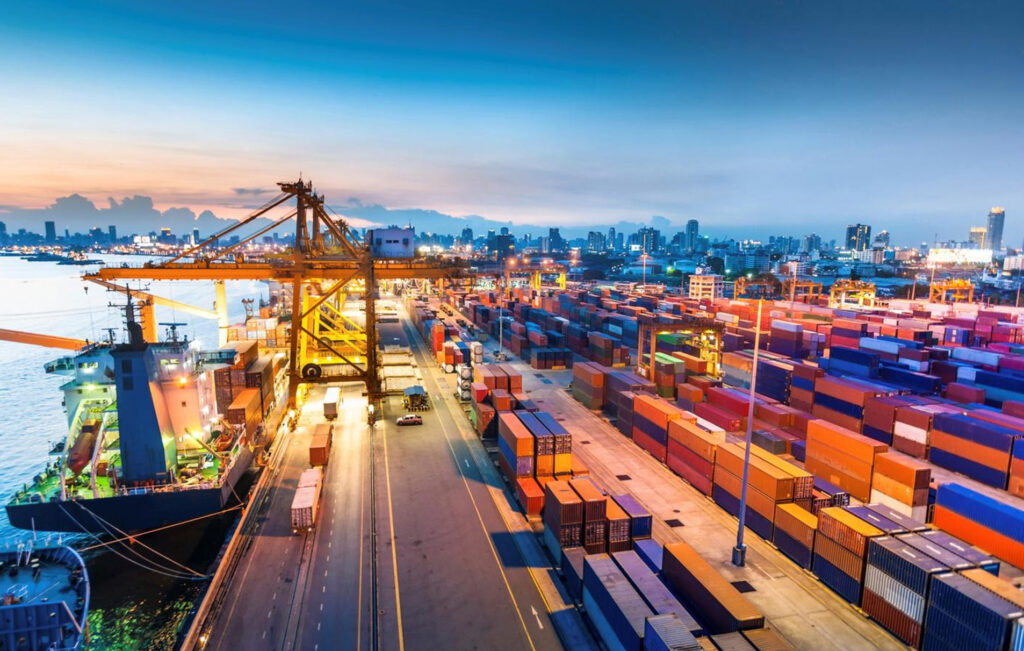 Unitracker has the answer to all your problems related to GPS tracking the transport and logistics sector. Our experts have developed the Unitracker Live platform that guarantees reliability and efficiency. You will notice a fast rise in the overall productivity of your company, especially your staff. Unitracker Live offers several features that allow fleet managers to gain greater control of driver behaviour on the route. This improves drivers' discipline and decreases any financial losses related to unprofessionalism on their part.
Centralised Vehicle Tracking System
Since the transport and logistics sector demands to monitor of hundreds of vehicles at the same time, Unitracker has come up with a centralised control system via an advanced dashboard. The vehicle trackers installed in your fleet send data to the Unitracker Live platform and Unitracker Live mobile application that is based on Cloud technology. You may download this application to your Apple or Android smartphone. The user experience across all devices, including PCs and tablets, ensures that all the GPS tracking features are available.
Benefits of GPS Tracking for Transport & Logistics
Maintain your vehicles by scheduled workshop trips

Detect issues in your vehicles via 24/7 monitoring

Gather real-time data about your vehicle from sensors

Quickly find any vehicle in your fleet if it is lost or stolen

Reduce the use of fuel by better planning of routes
Send help to your driver instantly in case of emergency

Lower insurance costs thanks to higher security measures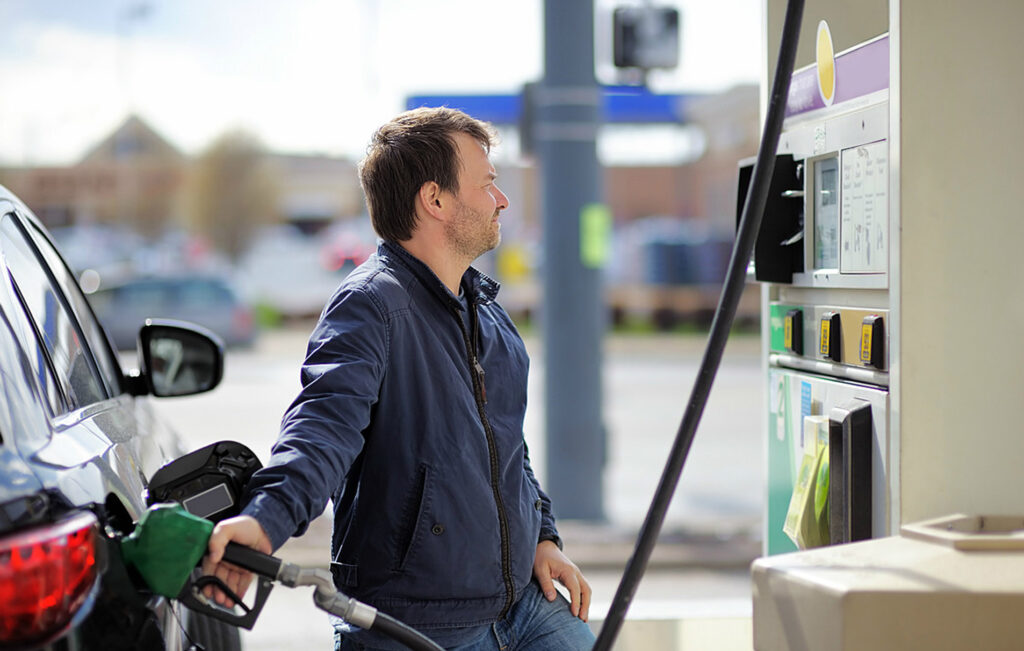 We help you boost your customer service by improving your response time and providing important data. Thanks to the feature-rich Unitracker Live platform, your managers will have an easier time supervising the maintenance of your vehicles and the behaviour of your drivers. You may retrieve trip logs, arrange alarms for events like speeding, engage inefficient route planning, reduce fuel costs, check the mileage, lower the risk of accidents, provide more security on route and schedule maintenance for your vehicles.
Efficient Response with GPS Tracking for Utilities Company
Since utility companies are required to respond quickly to complaints and requests from their customers, Unitracker Live is perfect for them. We also have a mobile application for Android and iOS so that managers may continue close supervision on the go. You will be able to stay in touch with your drivers while they are on their way to provide technical support to a customer. Thanks to our Geo-fencing feature, you will know their arrival and departure times exactly to inform your customer if necessary.
Benefits of Vehicle Tracking for Utility Sectors
Great route planning for 

reducing the chance of delays

Schedule workshop trips by monitoring vehicle condition

Lower fuel costs and increase your company's profits

Check for heavy traffic and blocked roads at any time

Recover lost or stolen vehicles by locating them quickly
Guarantee higher driver productivity with good management

Ensure lower insurance costs through GPS tracking