Dashboard
Wishing for all the relevant KPIs in one place – now you got it!
Dashboard is designed to visualise the key performance indicators and customize them in the most efficient way.
Monitor average and maximum speed, mileage, fuel consumption, engine hours and time in trips, enjoy handy data visualisation and customizable charts and make use of comparative analysis of any chosen parameters.
With Dashboard you see the whole picture of fleet performance within a customizable work area.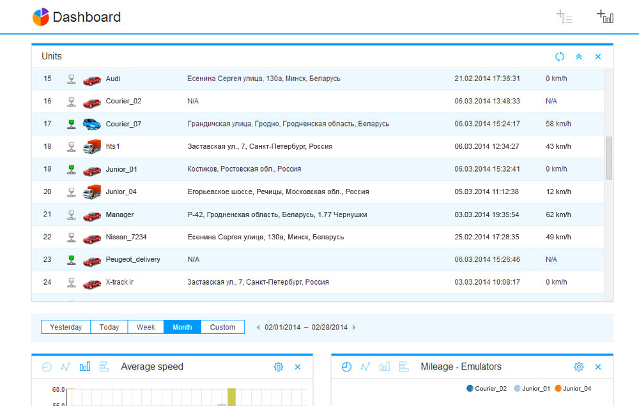 Dashboard is an application developed to monitor the KPI (Key Performance Indicators) of your vehicles.
Parameters relevant to units and helping to analyse their history and practicability of actions connected to them are considered to be Key Performance Indicators.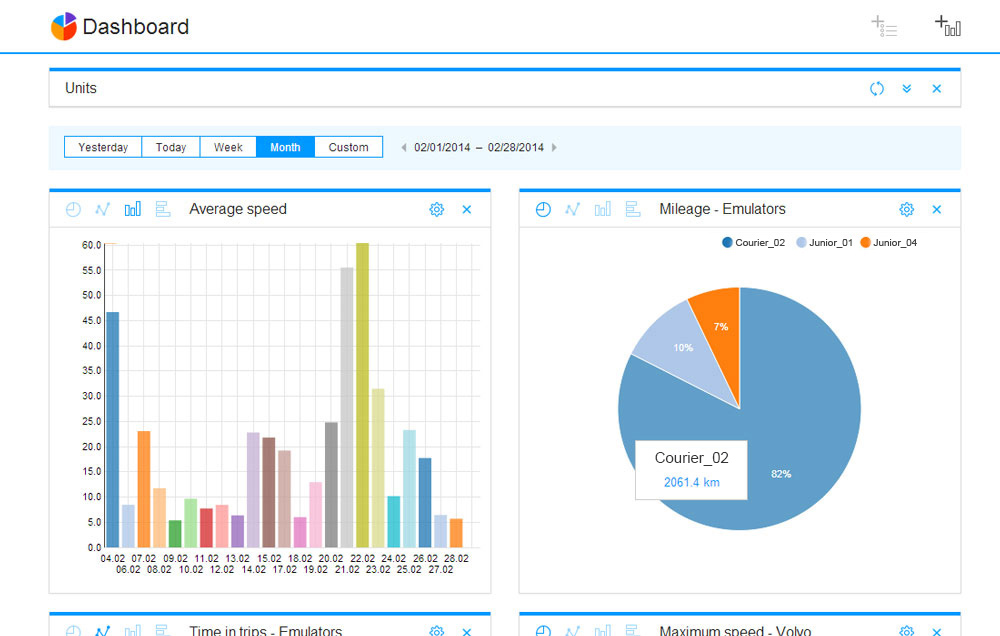 There are the following indicators in the app:
• Mileage
• Fuel consumption
• Engine hours
• Average & Maximum Speed
• Stays
• Visited Geofences
• Time in Trips
• Idling
Similar apps
• Fleetrun
• Track Player
Please contact our team for further details