[vc_row full_width="stretch_row_content_no_spaces" equal_height="yes" css=".vc_custom_1591608108873{padding-top: 13% !important;padding-bottom: 13% !important;background: rgba(0,0,0,0.5) url(https://unitracker.co.uk/wp-content/uploads/2020/06/shutterstock_1662571615.jpg?id=1040) !important;background-position: center !important;background-repeat: no-repeat !important;background-size: cover !important;*background-color: rgb(0,0,0) !important;}"][vc_column][vc_custom_heading source="post_title" font_container="tag:h1|font_size:38px|text_align:center|color:%23ffffff" google_fonts="font_family:Raleway%3A100%2C200%2C300%2Cregular%2C500%2C600%2C700%2C800%2C900|font_style:400%20regular%3A400%3Anormal"][/vc_column][/vc_row][vc_row][vc_column][vc_empty_space][/vc_column][/vc_row][vc_row][vc_column][vc_column_text]
Corporate & Government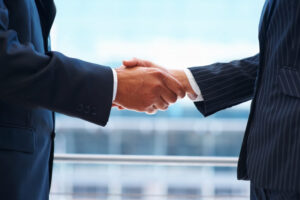 In order to incorporate the needs of larger corporations and government organisations in vehicle tracking, Unitracker has devised custom GPS tracking solutions. You may discuss your particular requirements with our experts who have been serving corporations and government institutions in this regards for several years. Respecting the national and regional laws for security Unitracker proposes a detailed plan that perfectly conforms to the environment that you operate in daily.
Efficient Workforce Management with Unitracker Live 
Once our GPS tracking solution has been put into place and your employees have been briefed on its operation, you will experience a rise in discipline and overall productivity. We provide a large range of features related to vehicle tracking that address issues commonly faced by your employees on their routes. Moreover, Unitracker Live allows superior adherence to schedules that ensure smooth workflow every day of the week. Since reliability is a major priority for corporations and government organisations, Unitracker Live leaves an excellent impression on your customers.
Benefits of Unitracker Live Platform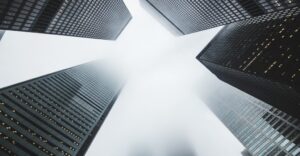 Available on iOS and Android for perfect integration with your existing system

 

Real-time information is fed to your central command cent

re

 for further action

 

Detailed records of all trips taken by a vehicle are presented on your request

 

The r

ise in the performance quality and efficiency of your employees

 

Enable tight security for the vehicles on your premises and on route

 
Instant alerts for specific events 

th

at

 are significant to your operations

 

Quick location of vehicles in case of emergency, theft or lost vehicles
[/vc_column_text][/vc_column][/vc_row]